Castile soap, also called plant-based soap, is a soap that does not contain animal oils. The soap is mainly made from olive oil but also sometimes added other vegetable oils. Making your own liquid castile soap can save you money and give you peace of mind knowing that it doesn't contain any harmful ingredients.
Step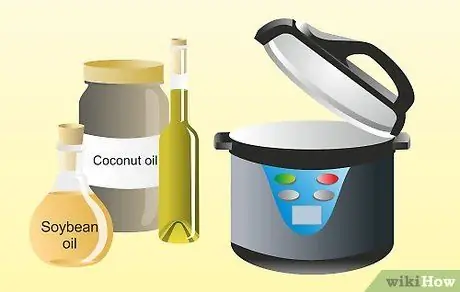 Step 1. Add 399 grams (417 ml) of coconut oil, 399 grams (417 ml) of soybean oil, and 533 grams (555 ml) of olive oil in the slow cooker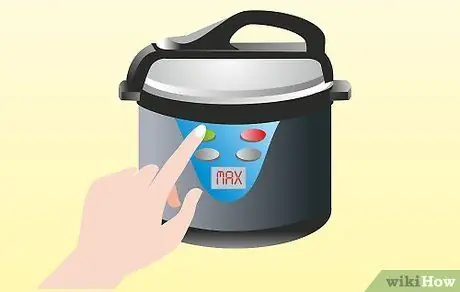 Step 2. Set the slow cooker to high heat
If your slow cooker has an hour setting, set it to 4 hours.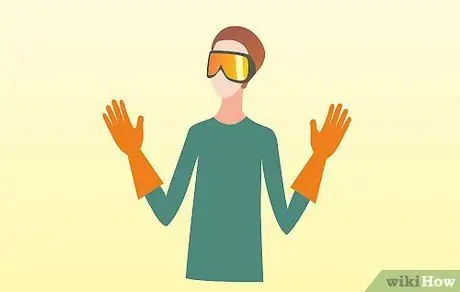 Step 3. Wear safety glasses, gloves, and long sleeves or coveralls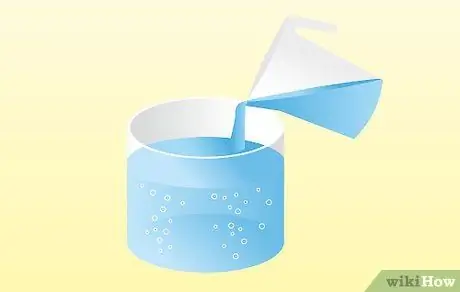 Step 4. Pour 932 grams (973 ml) of distilled water into a large, heat-resistant container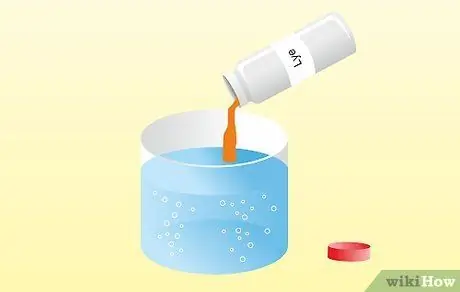 Step 5. Slowly add 266 grams (277 ml) of lye to the distilled water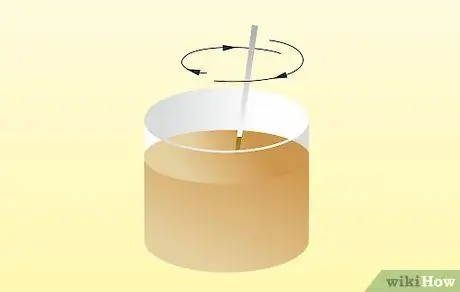 Step 6. Stir with a heat-resistant spoon until the lye is completely dissolved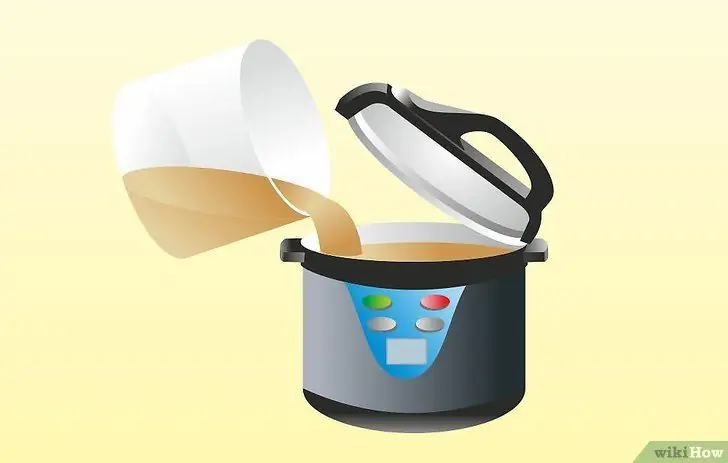 Step 7. Slowly pour the lye water mixture into the slow cooker, stirring constantly with the oil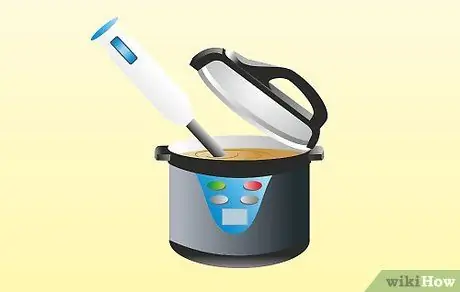 Step 8. Stir in a hand blender for 15 minutes
The mixture may separate, but keep stirring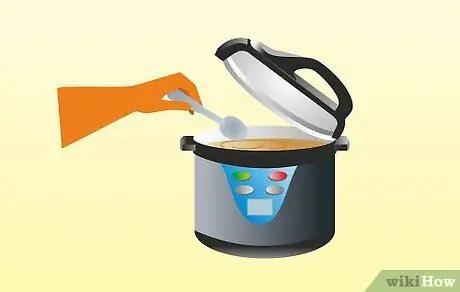 Step 9. Stir with a spoon when the mixture gets thick and difficult to mix with a hand blender
Keep stirring until the mixture becomes very thick and can no longer be stirred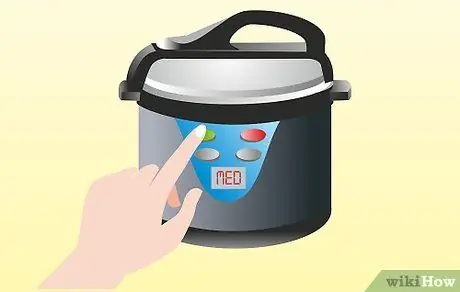 Step 10. Cover the slow cooker and set it to medium heat
If your slow cooker has an hour setting, set it to 6 hours.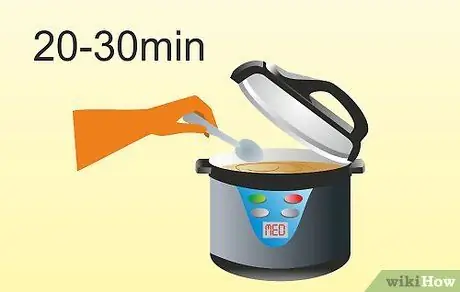 Step 11. Stir every 20 or 30 minutes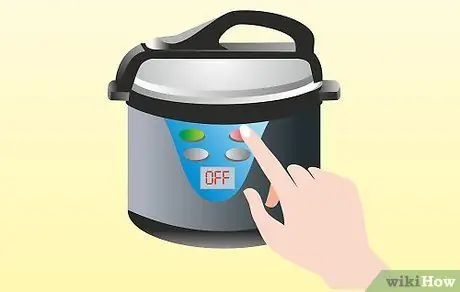 Step 12. Turn off the slow cooker when the mixture becomes clear and the consistency is like thick honey
Step 13. Transfer the mixture to a large stainless steel saucepan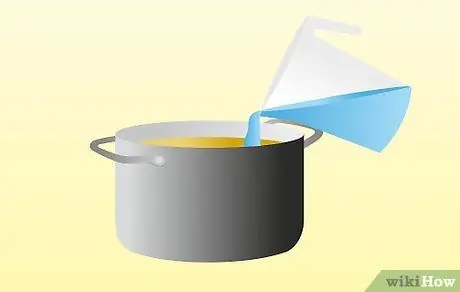 Step 14. Pour 2.268 grams (2.365 ml) of distilled water into the mixture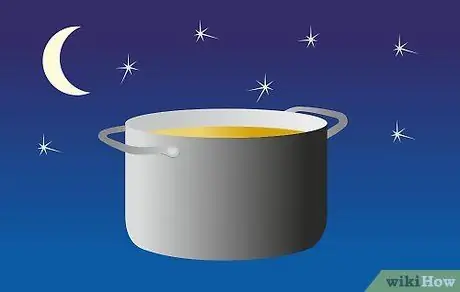 Step 15. Let sit overnight or until the thick mixture dissolves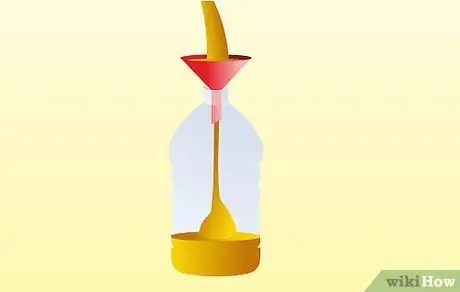 Step 16. Pour the homemade liquid castile soap into a storage container, such as an empty distilled water container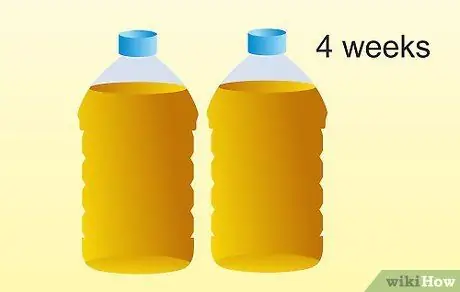 Step 17. Let stand for 4 weeks
Step 18. Add fragrance (fragrance oil) to each container when going to use
Tips
An alternative recipe is that liquid castile soap can be made faster by grating about 113 grams of castile soap and mixing it with 4 cups of water in a large saucepan. Stir until the bar soap dissolves then add 2 tablespoons (30 ml) of vegetable glycerin. Keep stirring until the glycerine dissolves. Transfer the soap to the pitcher and close the lid. You can immediately use this soap
Warning
Do not use the slow cooker to cook food after the slow cooker has been used to make soap. It's a good idea to use a used or inexpensive slow cooker to make soap and keep it separate from your kitchen utensils.
Castile soap can damage the top layer of some sinks and drains or clogs.