Have you ever dreamed of being a ninja? Now, even without having the speed and abilities of a ninja, you can look like a ninja by following these simple steps.
Step
Method 1 of 3: Making a Ninja Mask from a T-shirt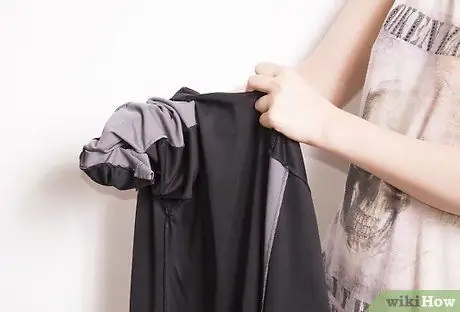 Step 1. Take a black or other dark color T-shirt and turn it over
Your t-shirt may stretch a little while making the ninja mask, but you should be able to use it again later.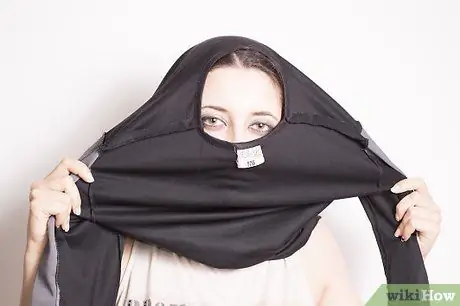 Step 2. Slide the shirt over your head but don't pull it over your shoulder
Don't tuck your arm into the shirt. Place the hole in your shirt so that it is between your brow and nose.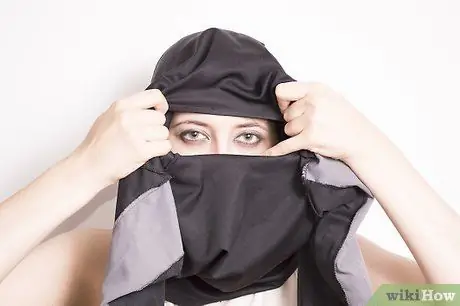 Step 3. Fold the collar of the shirt both top and bottom so that the seams are not visible
That way your ninja mask will look slimmer. By folding the t-shirt, you can also hide the brand of your t-shirt.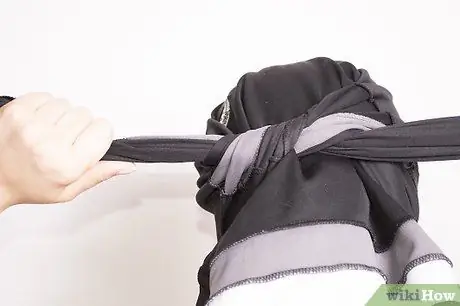 Step 4. Tie both sleeves of the shirt behind your head
Tie it tightly so it doesn't come off easily.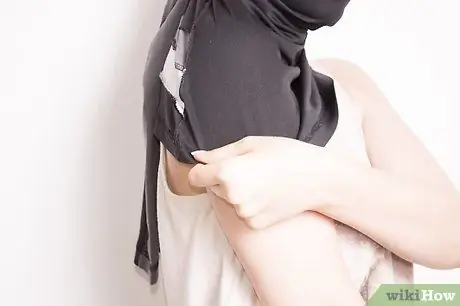 Step 5. Unfold the rest of the t-shirt around your shoulders
If you plan to wear the ninja costume in its entirety, tuck the rest of the shirt into your ninja costume.
Method 2 of 3: Making a Ninja Mask from Two Long Sheets of Cloth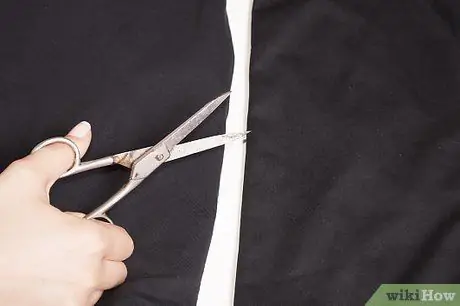 Step 1. Cut the fabric or ask the fabric seller to cut the fabric for you
You will need two pieces of fabric: both should measure 15 cm x 90 cm.
Alternatively, you can buy a piece of cloth. This type of ninja mask is much less realistic but easier to make. Lay the fabric on a flat surface and make an oval cut where you will place the eye. Place the cloth over your face so that only your eyes and upper nose are visible, and tie the ends of the cloth behind your head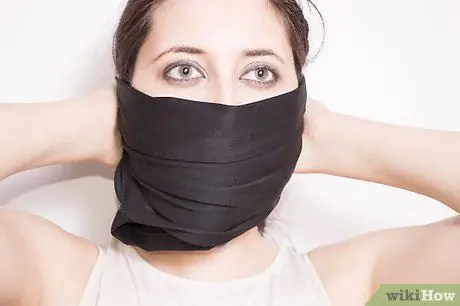 Step 2. Wrap the first piece of cloth (cloth A) around your mouth and the bottom of your nose
Hold both ends and place them in your mouth before bringing them back behind your head (like when wearing a bandana). Lay it across and wrap it back behind your head and around your neck (make sure it's not too tight!) Tie the ends in a knot behind your head.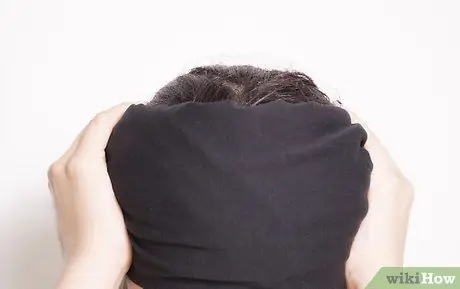 Step 3. Take a sheet of cloth B and place it over your head
Grasp both ends, wrap the section under your chin, and bring it back up to the back of your head. Tie it behind your head.
Method 3 of 3: Making a Ninja Mask with Scissors and Thread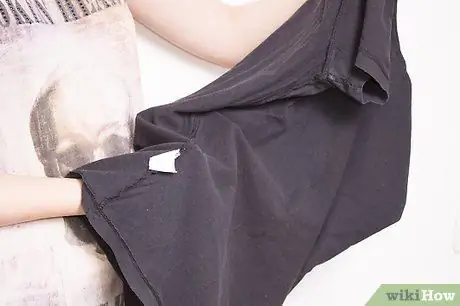 Step 1. Take a large t-shirt (choose black or dark blue) and turn it over
The t-shirt you use to make this ninja mask will never be re-usable, so choose wisely.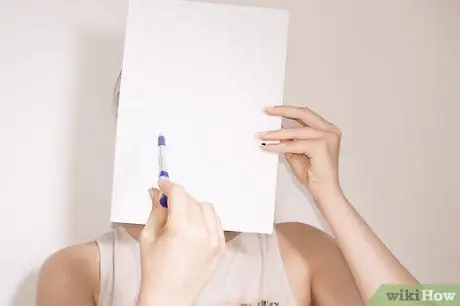 Step 2. Ask your friend to draw your head
Place your head as flat as possible on a piece of paper and ask your friend to follow the shape of your head with a pencil. You don't have to make this drawing in detail. You only need an outline of the shape of your head and neck.
If you can't ask someone else for help, measure the length of your head from the top of your head to your collarbone. Also measure the back of your head to the tip of your nose. Using a pencil, make a profile picture of your head facing to the right. Your image should look like a large "P" shape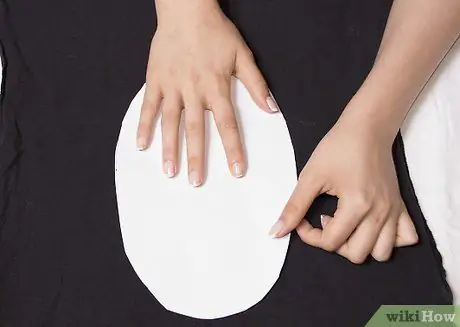 Step 3. Cut out the image of your head and place it on the shirt
Using a pencil or cloth pencil, draw this shape onto the shirt. You should place this image above the seam of the shirt (such as under your armpit or one of the sleeves).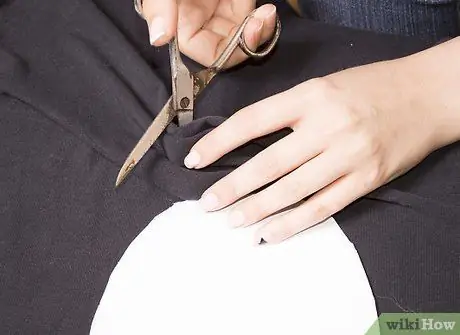 Step 4. Cut your t-shirt according to the picture
Make sure you cut the front and back of the shirt.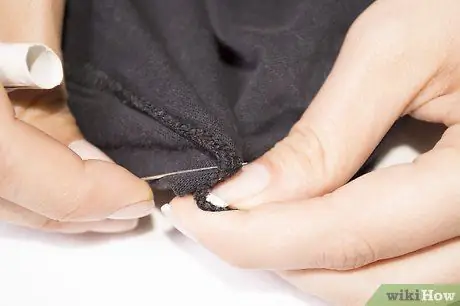 Step 5. Sew the insides together after you cut the ninja mask out of the t-shirt
Make sure you don't sew the bottom as this is where you will insert your head.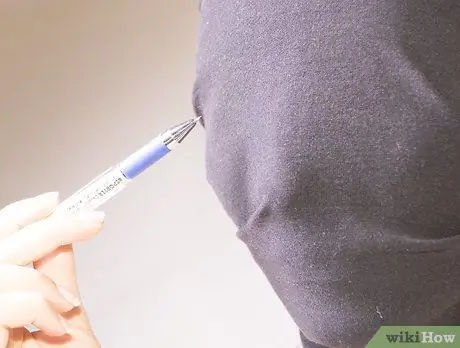 Step 6. Hold the mask you just sewed in front of your head and mark where your eye holes are
Cut a triangle shape so that the small parts of your eyes and nose will be visible when you put on the mask. You should make a triangular cut in front of the "P" shape.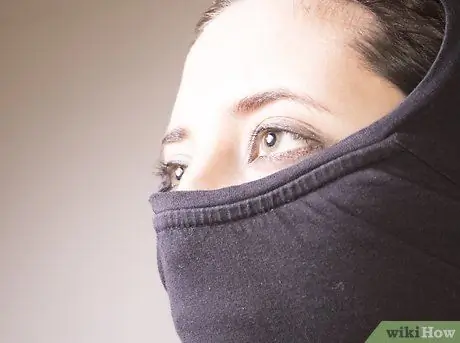 Step 7. Flip the ninja mask over if you don't want the stitches you created to show
Tips
Choose a fabric that is light so you can breathe easily.
Try to show your face as little as possible, so you're hard to spot.
You can wear a black veil so you can cover the top of your mask.