Jealousy can destroy peace and end a relationship, jealousy is also a sign that you need to make changes. Instead of letting jealousy affect your relationship, use it as an excuse to understand yourself better. If you have to deal with someone else's jealousy, draw a firm line and protect yourself.
Step
Method 1 of 3: Overcoming Self-Jealousy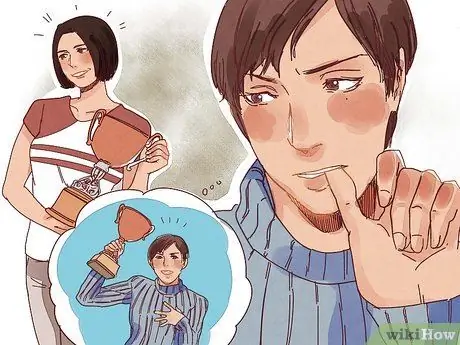 Step 1. Understand the meaning of jealousy
Jealousy is a complex emotion that can include many things, such as fear, loss, anger, envy, sadness, betrayal, feelings of unworthiness, and humiliation. If you're feeling jealous, know that there are many other emotions that go along with it. Jealousy is the first emotion you notice. So, take some time to explore your emotions.
Write down your feelings. If you're a visual type, create diagrams or pictures that represent all the different types of emotions you feel and how they relate to jealousy.
Pay attention to your body's reactions. Fear sometimes feels like something is falling or gripping your chest and stomach, while anger is usually a burning and tense sensation in your head and arms.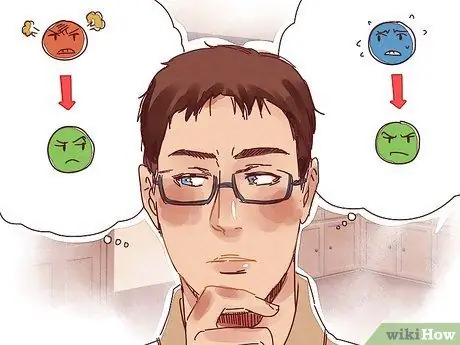 Step 2. Handle your feelings
Learn to question jealousy whenever you feel it. For example, "Am I jealous because I'm scared or angry? Why do I feel scared or angry?" When you start to question why you're jealous, you can take positive steps to manage your feelings constructively, without being overshadowed by the negative emotions that usually accompany jealousy.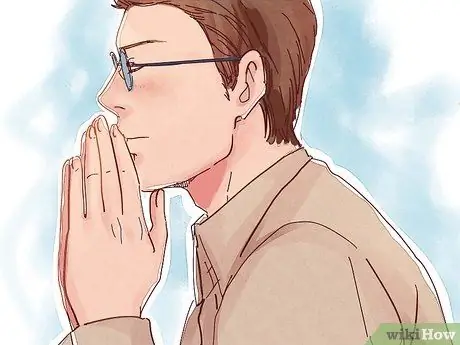 Step 3. Know the root cause of your jealousy
Sometimes people find it difficult to admit negative feelings and are more likely to blame others. Avoid this by paying attention to your own jealousy. Find out what emotions you feel in them, and think about what causes them. For example, if you feel jealous of your partner's friend, describe that emotion in one sentence. You may feel afraid because you don't want to lose your partner (and maybe because you've lost a partner because of that problem in the past), sad because the thought of losing, feeling betrayed because you feel uncared for, and feeling unworthy because you don't believe you deserve love.
Write down any memories that might make the feeling worse. For example, you are afraid of losing your partner because your past relationship ended very painfully, and you are afraid of going through the same thing again. You may feel unloved because of your neglectful parents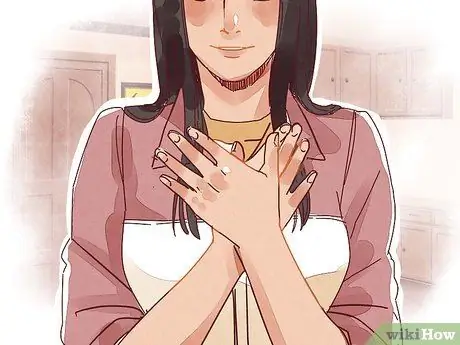 Step 4. Choose to believe
Trust the people you love. Choose to believe over distrust. Believe me, unless there is clear evidence that he is lying. Don't look for evidence, trust the words of your partner. Jealousy will only end the relationship if you hold it in and blame the other person.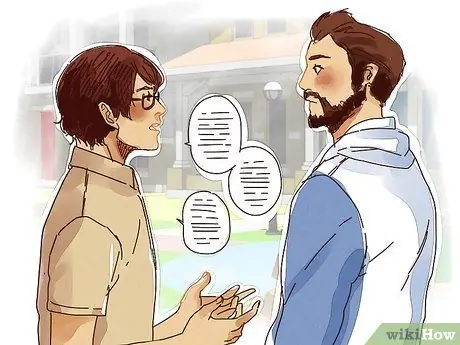 Step 5. Apologize and explain
Say, "Sorry for questioning your friendship with Jesi. It's not that I don't trust you, I'm just worried. Thank you for listening." Words like that are usually enough to open a discussion about what's going on. You've acknowledged your anxiety and expressed the need for openness about what's going on in the relationship.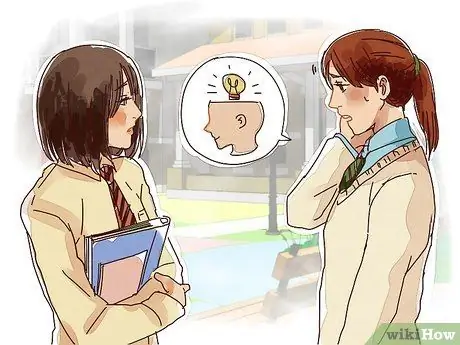 Step 6. Openly admit your jealousy
Telling your true feelings to a friend or partner can build a stronger relationship. He can also understand when you show unreasonable jealousy. While admitting jealousy may seem to make you weak, a relationship built on honesty is stronger than a relationship filled with excuses.
Don't put the blame on other people. It's not him who makes you feel jealous, your behavior is your own responsibility.
Use "I" statements instead of saying anything sharp like, "You make me feel…". Instead of saying, "You shouldn't be," say, "I'm sad that I can't express my feelings for you in public."
Realize that the way you view a situation may be the opposite of how other people see it. Listen to your partner when he or she is talking, even if you disagree.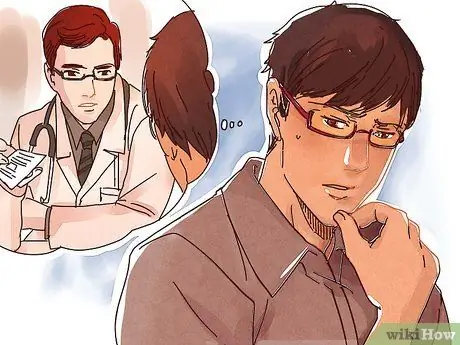 Step 7. Get help
If you physically hurt your partner, yell at them, scold them, or stalk them, walk away immediately and seek help. Ask your doctor for a referral to a therapist or anger management guidance.
Method 2 of 3: Overcoming Other People's Jealousy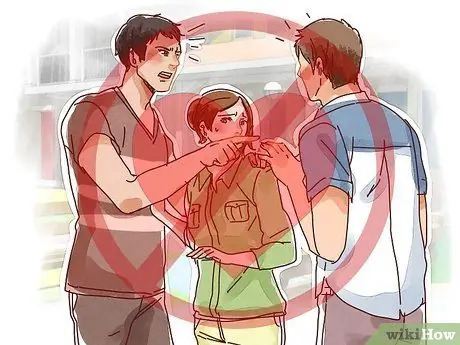 Step 1. Know the difference between love and jealousy
Jealousy is not love and jealousy is not because of love. Some people mistakenly assume that jealousy is part of love, when in fact it is part of insecurity and/or lack of self-control. People who are often jealous tend to be unsure and ashamed of themselves.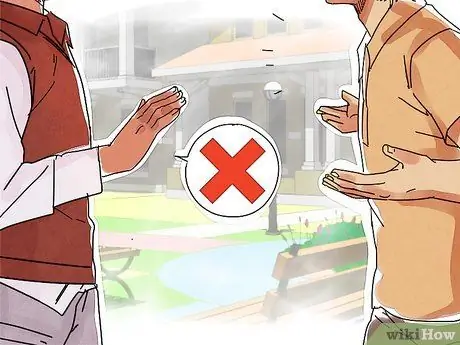 Step 2. Draw a line with a jealous partner or friend
If your partner starts acting out of jealousy, draw a line. Don't answer questions you're not comfortable answering. Don't cancel plans with your friends or cut off contact with important people in your life.
Explain slowly and firmly: "I will answer your question, but only once. I don't want to give the same answer over and over again."
"I understand your feelings, but I won't stay away from the people I care about."
"If you throw things or scream, I'll go and stay at my parents' house."
"If you don't tell me how you feel, but sulk and shut me out, I'll tell you how I feel about being treated like that and after that I'll leave the house until you want to talk."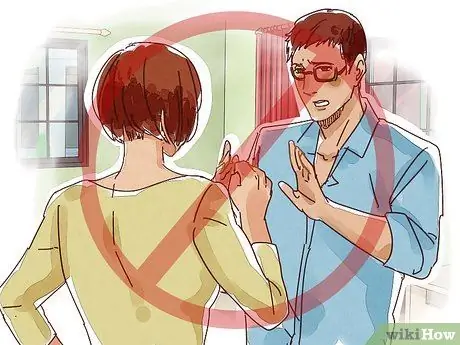 Step 3. Don't accept violence
Don't take responsibility for what you don't do. If you are blamed, it may seem easier to just apologize and accept the blame. However, you know what your motivations are. Don't let your partner convince you that you're flirting with someone else or that you're "stirring up" jealousy and the bad attitude that comes with it.
Listen quietly to your partner if he or she can use "I" statements, but don't succumb to a barrage of accusations.
If your partner starts playing physical games, such as restraining you, hurting you, or breaking things, leave.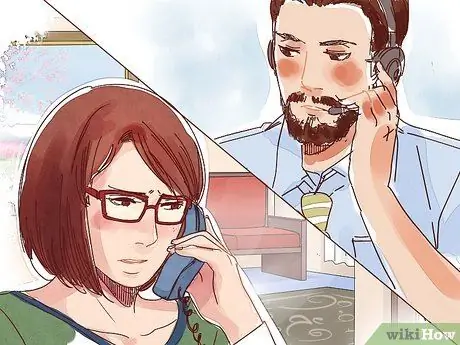 Step 4. Get help
If you feel threatened by your partner or someone else who is jealous of you, stay away from it as much as possible. Jealousy is what causes husbands to kill their wives or vice versa, and is usually a component of domestic violence.
Get out of the house if your partner is physically abusive, and contact your parents or the person in charge
Method 3 of 3: Overcoming Sibling & Sibling Rivalry in Childhood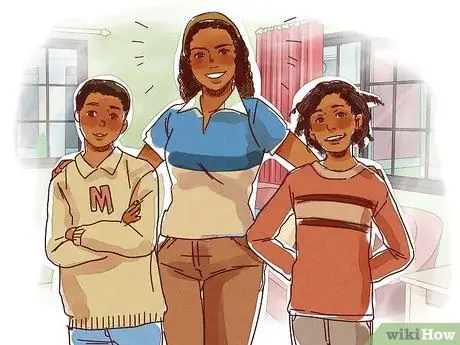 Step 1. Encourage their individuality
Jealousy between siblings is inevitable because there are conflicting needs and a natural fear of unfair treatment. Explain to your children that their needs are different, and that they cannot be "equalized" because their basic needs arise at different times and require different treatments.
Give your children special time and space. If you can give a different room, do so. Let children do activities they like. The older brother should have time alone or with his friends without having to be followed by the younger sibling.
Show that the individuality of each child is important. Create an event that one child likes, but the other doesn't. Spend time alone with each child as much as possible.
For example, if the younger sibling enjoys cycling while the older sibling doesn't, take the younger sibling to the park for a bike ride. If both need round-the-clock supervision, ask the caregiver to supervise the older sibling or share chores with a partner or other family member.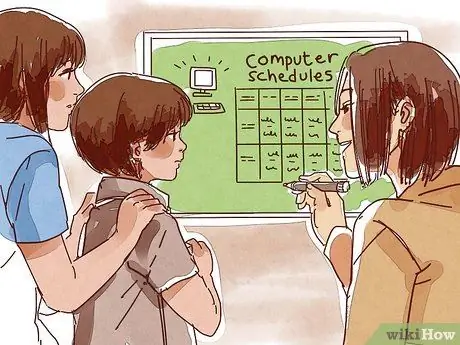 Step 2. Make a schedule
If your kids often fight over something, like a laptop or a toy, make a schedule that defines when they can use it. Likewise, if your kids are jealous of your attention, schedule a playtime with you, whatever activities each of you chooses to do.
Step 3. Teach your child to be assertive
Teach children to express their emotions clearly and frankly, not acting out or blaming others. Explain that if a sentence starts with "you", the problem will only get worse. Teach your child to start sentences with "I" and explain how he feels. If your child expresses feelings of jealousy, try asking further.
For example, if the younger sibling expresses jealousy towards the older sibling, you might ask, "Why are you jealous/envying?" You can tell if your sibling is jealous because he feels that your older sibling is more loved or more talented. This is your chance to convince and motivate him.
If your younger sibling expresses jealousy about your older sibling's talents, encourage him or her to think about his own talents rather than comparing himself to his older sibling. If he feels like he has no talent, motivate him to dive into a new hobby so he can feel proud of himself.