Polycystic ovary syndrome (PCOS) is a hormone imbalance condition that affects about 10% of women of childbearing age. Women with PCOS usually experience irregular periods, acne, excess weight, fertility problems, and other symptoms. Usually there is also a benign cyst in the ovary which can be detected by ultrasound examination. PCOS can occur in girls from the age of 11 years, but it can also appear at a later age, namely in their teens, 20s, or older. Because PCOS can greatly affect hormones, menstrual cycles, physical appearance, and fertility, early diagnosis is essential. Recognizing PCOS and getting medical care as early as possible can help minimize long-term complications.
Step
Part 1 of 3: Knowing the Main Symptoms of PCOS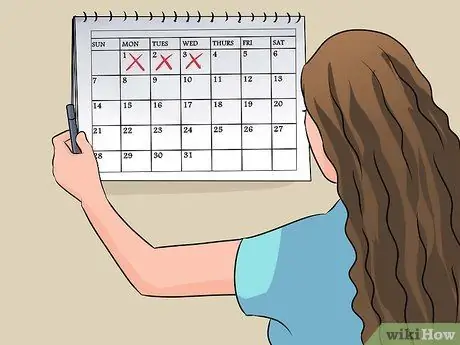 Step 1. Record your menstrual period
If you have PCOS, your periods may be irregular, infrequent, or not at all. Watch for significant menstrual abnormalities, including long periods between periods, long periods of absence, very heavy or light periods, and bleeding between periods. Be aware of the following:
The interval between periods is longer than 35 days
Menstruation less than 8 times per year
No menses for more than 4 months
The length of the menstrual period when you have very light or very heavy periods
Research shows that about 50% of PCOS patients experience long intervals between periods (which is referred to as oligomenorrhea). About 20% of PCOS patients have no periods at all (which is known as amenorrhea). Infrequent or irregular ovulation is called oligoovulation, whereas anovulation is a condition in which ovulation does not occur at all. If you suspect that your body is not ovulating – whether the root cause is PCOS or another condition – see a doctor immediately.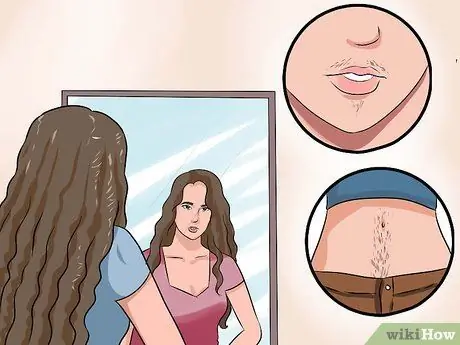 Step 2. Watch out for excess hair growth on the face and body
A healthy woman's body has low levels of androgens ("male" hormones). Polycystic ovaries tend to produce higher-than-normal amounts of androgens due to higher levels of luteinizing hormone (LH) and insulin (LH in normal levels regulates the menstrual cycle and cell production eggs.) The condition can cause bothersome symptoms, including excess hair growth on the face and body called hirsutism.
Excess hair growth can occur on the face, abdomen, toes, thumbs, chest, or back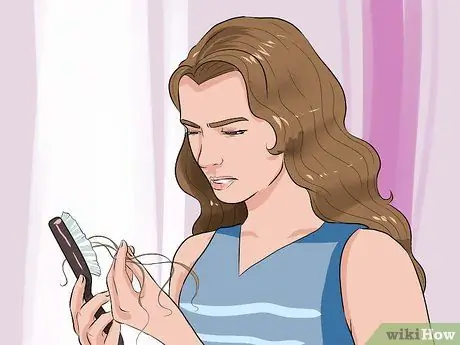 Step 3. Watch for hair loss and baldness
Excess androgen levels can also cause hair loss, thinning, or male pattern baldness. Hair may be reduced gradually. Watch out for more hair than usual in the bathroom drain, for example.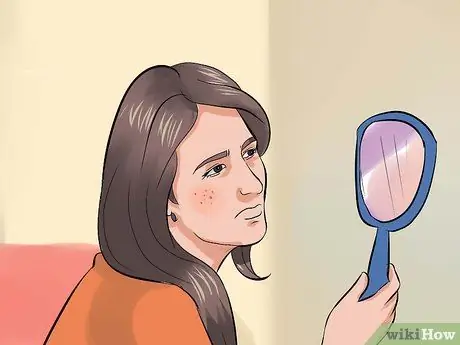 Step 4. Watch out for oily skin, acne, or dandruff
Hyperandrogenism (excessive androgen levels) can also cause oily skin and an increase in the number of pimples. You can also experience dandruff, which is a flaky scalp.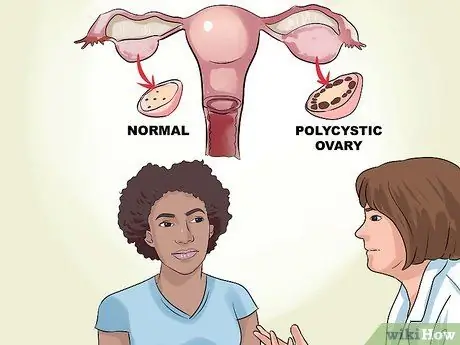 Step 5. Ask your doctor about polycystic ovaries
Polycystic ovaries are ovaries that have more than 12 cysts, each of which is 2-9 mm in diameter. Cysts are located around the edge of the ovary, so the size of the ovary increases. In some cases, surgery may be needed to remove the cyst. To confirm the condition of polycystic ovaries, the doctor will perform an ultrasound examination.
Consult the results of the ultrasound with a reproductive endocrinologist. Reproductive endocrinologists specialize in reproductive and fertility issues, such as PCOS, endometriosis, in vitro fertilization, and uterine abnormalities. If the results of the ultrasound are not examined by a specialist, polycystic ovaries are often called "normal", meaning there is no tumor. That's because the doctor doesn't have the training to recognize the specific disorder. Sometimes, doctors can misdiagnose the problem, or suggest that patients exercise more often to lose weight due to PCOS
Part 2 of 3: Recognizing PCOS-Related Symptoms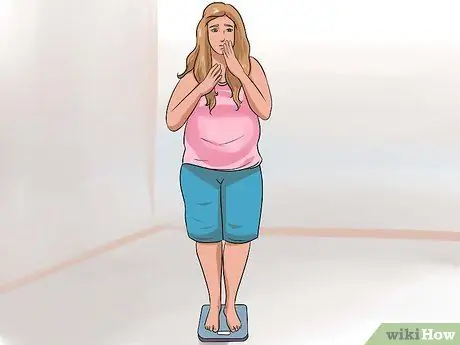 Step 1. Watch out for hyperinsulinemia
Hyperinsulinemia is a condition of excess insulin levels. The condition is sometimes mistaken for diabetes or hypoglycemia. However, hyperinsulinemia is a condition in itself. In PCOS patients, this condition occurs because the body tends to resist the effects of insulin. See a doctor if you experience any of the following symptoms:
Weight gain
Want to eat sugar
Often hungry or very hungry
Difficulty concentrating or staying motivated
restless or panic
Tired
As a symptom of PCOS, hyperinsulinemia is associated with increased androgen production. This can lead to oily skin, acne, and excess hair growth on the face and body. In addition, there may be weight gain around the abdomen.
If your doctor suspects hyperinsulinemia, you may be asked to undergo a glucose tolerance test (GTT).
Treatment for hyperinsulinemia includes a diet and exercise plan, and possibly a medication called Metformin, which can lower insulin levels. Regardless of whether your doctor prescribes Metformin or not, ask for a referral to a dietitian. A good nutrition plan is an important part of treatment.
Check fasting insulin, glucose, hemoglobin A1c, and c-peptide levels. Although there is no test to definitively diagnose insulin resistance, in PCOS patients with insulin resistance, levels of all these components are often higher than normal levels.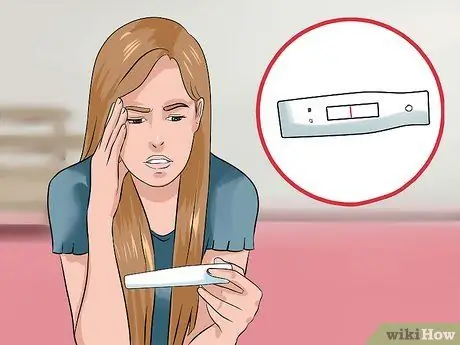 Step 2. Watch for infertility
If you have trouble conceiving and have irregular menstrual cycles, you may have polycystic ovary syndrome. In fact, PCOS is the most common cause of infertility. Irregular or absent ovulation makes pregnancy difficult or even impossible.
Higher hormone levels sometimes increase the risk of miscarriage in women with PCOS who manage to conceive. See a doctor if you are unable to conceive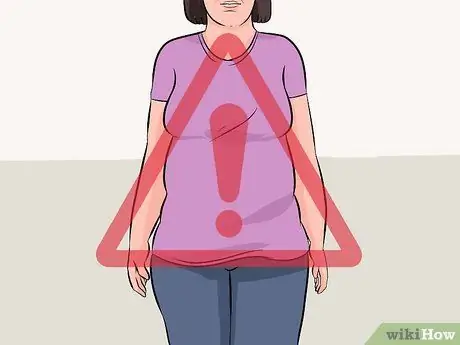 Step 3. Take obesity seriously
Obesity is always a health problem, but it can also be a sign of PCOS. Due to excess insulin levels, PCOS patients often experience fat accumulation in the waist and have a pear-like appearance. PCOS patients usually also have difficulty losing weight.
Approximately 38% of PCOS patients are obese. Adults who are obese usually have a body mass index (BMI) of 30 or higher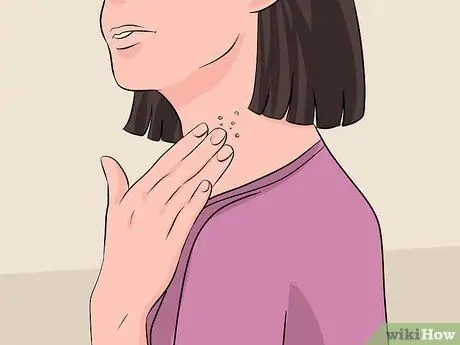 Step 4. Watch for changes in the skin
If you have PCOS, you may develop patches of light brown or black velvet-like skin on your neck, armpits, thighs, and breasts (a condition known as acanthosis nigricans). Skin tags may also appear. These are small patches of skin that often appear on the armpits or neck.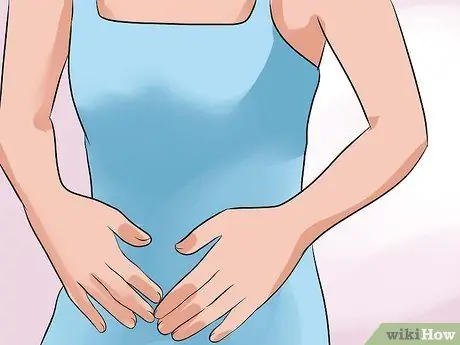 Step 5. Watch for pelvic and abdominal pain
Some PCOS patients experience pain or aches in the pelvis, abdomen, or lower back. The pain may be dull or stabbing, with intensity ranging from mild to severe. The pain or soreness may be similar to the pain you feel at the start of your period.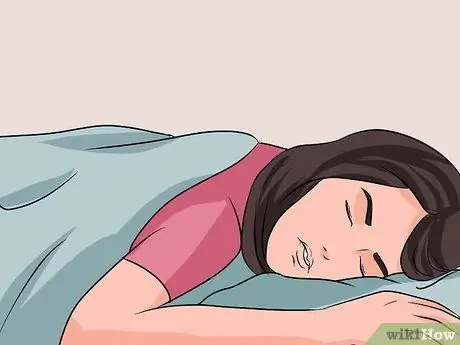 Step 6. Pay attention to sleep quality
Some PCOS patients experience apnea, a condition of snoring and stopping breathing periodically during sleep. This condition can be caused by excess levels of estrogen and testosterone or by obesity, both of which are associated with PCOS.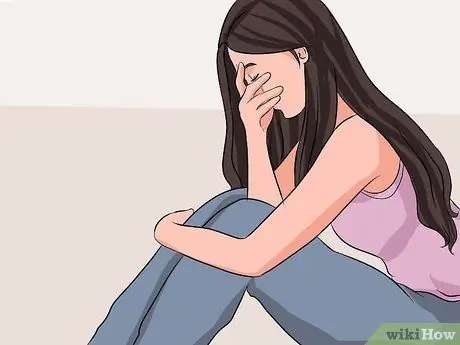 Step 7. Watch for any psychological symptoms
PCOS patients seem to be quite prone to anxiety and depression. These symptoms can be caused by a physical condition, such as a hormonal imbalance. This symptom can also be a reaction to other symptoms, especially infertility.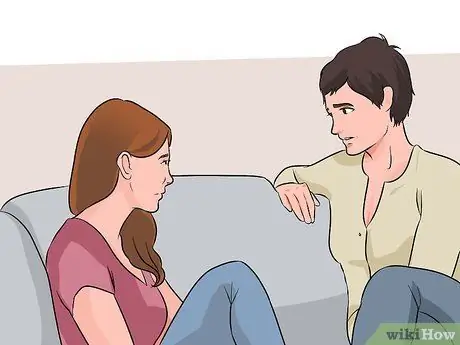 Step 8. Check the family medical history
PCOS can be a genetic condition. If your mother or sister has PCOS, you can have it too. Consider your family medical history to determine if you are at risk for PCOS.
PCOS patients generally have family members who have diabetes.
PCOS patients are generally born very small or very large.
Part 3 of 3: Knowing the Long-Term Complications of PCOS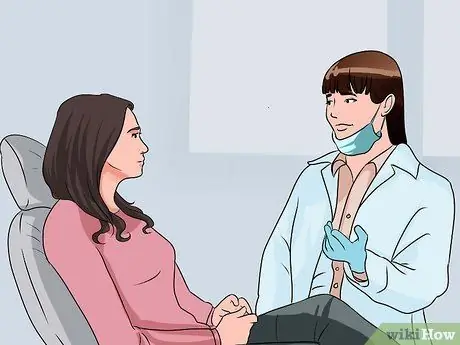 Step 1. Check with a doctor
If you suspect you have PCOS, check with your doctor or obstetrician. The doctor will examine your condition and ask about your symptoms and medical history.
Medical history. Your doctor will ask about your family medical history and lifestyle habits, such as exercise, smoking, diet, and stress. The doctor will also ask about your efforts to conceive.
Physical and pelvic examination. The doctor will weigh you and check your body mass index. The doctor will also measure blood pressure, examine the glands, and perform a pelvic exam.
Blood test. Blood tests to check the levels of glucose, insulin, cholesterol, androgens, etc. will also be done.
Vaginal ultrasound: An ultrasound will also be performed to check for the presence of cysts in the ovaries.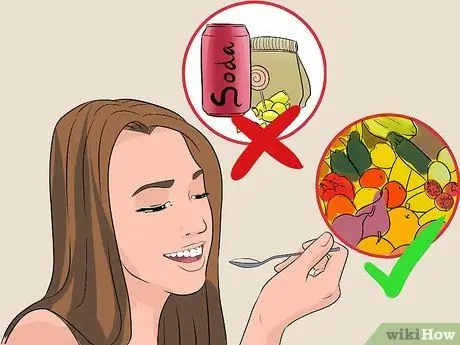 Step 2. Maintain a healthy weight
If you are overweight or obese, some PCOS symptoms may occur. A healthy lifestyle can help prevent some of the most severe consequences of PCOS.
Eat nutritious food, avoid fast food, exercise often, and don't smoke.
Study the glycemic index. That is a number that represents how much a food causes an increase in insulin levels when consumed. Eat foods that have a low glycemic index, and avoid foods that have a high glycemic index. The glycemic index of the most common foods can be found at www.glycemicindex.com.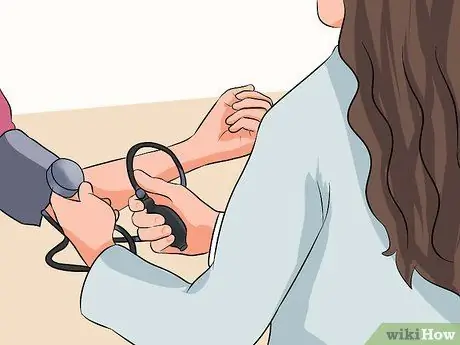 Step 3. Pay attention to blood pressure
High blood pressure is very common in PCOS patients. Check blood pressure regularly.
A healthy blood pressure in women is 120/80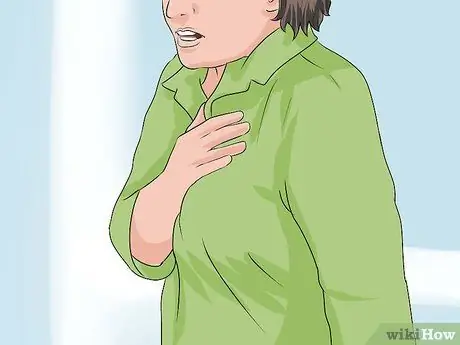 Step 4. Watch out for cardiovascular disease
PCOS patients may be at high risk for cardiovascular disease. Be sure to have regular medical checkups, including regular cardiovascular checkups.
A healthy diet, exercise, and weight loss can also help reduce the risk of cardiovascular disease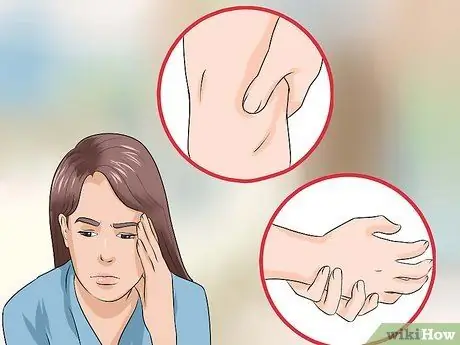 Step 5. Watch for signs of diabetes
PCOS patients have a high risk of diabetes. Some of the common symptoms of diabetes include:
Frequent urination
Feeling very thirsty or hungry
Very tired
Bruises or cuts take a long time to heal
Blurred vision
Tingling, numbness, or pain in the hands or feet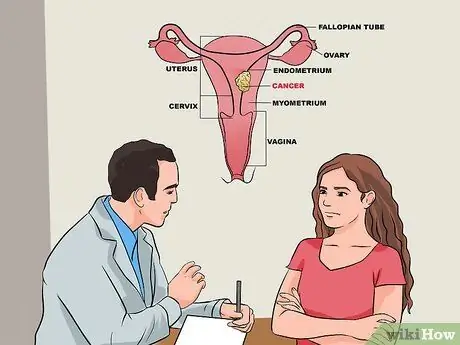 Step 6. Realize your cancer risk
PCOS can also increase the risk of endometrial (womb) cancer, especially if menstruation is infrequent or absent, and the condition is not treated. If there are abnormalities in hormone levels, a woman's chances of developing cancer can increase. These hormonal abnormalities can be in the form of excessive increases in estrogen and androgen levels, as well as excessive decreases in progesterone levels.
The risk of cancer can be reduced by triggering regular menstruation, with birth control pills or periodic administration of synthetic progesterone. Regular periods can also be triggered with an IUD that contains progestins, such as Mirena or Skyla
Tips
If you have been diagnosed with PCOS positive, read the article on how to treat PCOS for more information on how to treat and live with PCOS.
Early diagnosis can help prevent some of the most serious symptoms of PCOS. If you notice any symptoms, seek medical help immediately. Be sure to tell your doctor about all the symptoms you are experiencing. Don't just focus on one thing, such as infertility or obesity. Give your doctor a full picture of your health.
PCOS patients (or suspected PCOS) may feel embarrassed, depressed, or anxious about their symptoms. Try not to let these feelings keep you from getting the treatment you need and living your life to the fullest. If you start to feel very depressed or anxious, talk to your doctor or mental health professional.