The first few days after new braces or their tightening can be painful. As you adjust to new braces, your mouth will feel sore and more sensitive. However, there are steps you can take to relieve pain from braces.
Step
Part 1 of 2: Doing Your Own Treatment (with Materials Available at Home)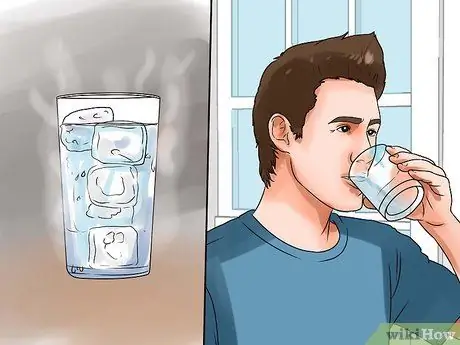 Step 1. Drink a cold drink
If braces make you uncomfortable, try drinking a cold drink. Cold drinks such as ice water, cold juices, or soft drinks can help reduce pain in your teeth and gums. Cold drinks can create a numbing effect in your mouth, thereby reducing inflammation and soreness in the mouth.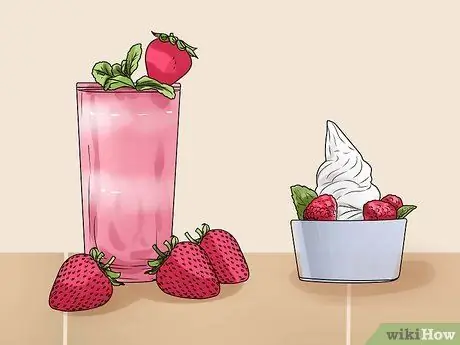 Step 2. Try eating cold foods
As with cold drinks, you can also consume cold foods to see if cold foods can have the same effect as cold drinks. Try enjoying cold smoothies, ice cream or frozen yogurt. You can also try eating fruits, vegetables, and other healthy foods that were previously refrigerated in the refrigerator to keep them cool when you eat them. In addition, chilled fruits, such as refrigerated strawberries, are beneficial for strengthening the gums.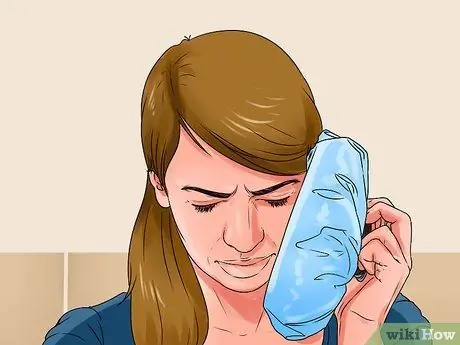 Step 3. Try using an ice pack to relieve mouth pain
Cooling the painful area can reduce inflammation and pain. To reduce pain, you can try placing an ice pack (a gel that is used instead of ice) on your cheek (right on the side that hurts). However, keep in mind that you should not directly apply the ice pack to the skin. Before use, first wrap the ice pack with a towel or cloth.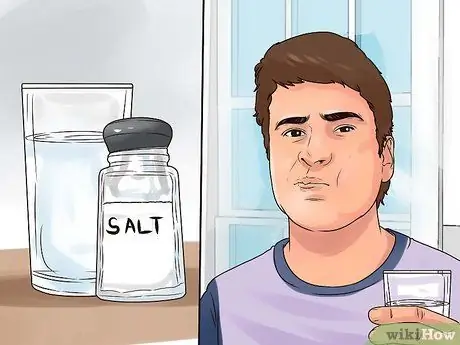 Step 4. Gargle with salt water
Salt water is a simple home remedy that, for some people, has been shown to relieve tooth and mouth pain. In addition, salt water can also be used easily and quickly.
Add half a teaspoon of salt to a glass of warm water. Stir until the salt is dissolved.
Gargle with salt water for about 30 seconds, then drain the salt water.
Step 5. Try to eat refined foods
After the installation or tightening of braces, your teeth tend to be more sensitive. Therefore, try to eat foods that are smoother in texture to reduce pain and irritation of the teeth and gums.
Choose foods that don't require you to move your teeth. Some good choices include mashed potatoes, smoothies, puddings, soft fruits, and soups.
Try to avoid eating spicy foods as they can irritate your gums.
Part 2 of 2: Using Pain Relief Products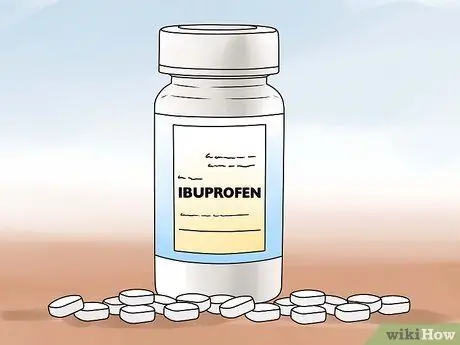 Step 1. Try using the medicines that are available in your medicine cabinet
Over-the-counter pain relievers can help reduce swelling, inflammation, and sores caused by braces. Try using existing pain relievers and see if they are effective in relieving the pain.
Ibuprofen can reduce pain and swelling caused by wearing braces. Use the medicine according to the advice or instructions listed on the bottle label and avoid consuming alcoholic beverages if you are taking ibuprofen.
If you are taking medicines that are prescribed by a doctor, it is a good idea to talk to your pharmacist to make sure that taking regular medicines to reduce pain will not show a dangerous reaction to the treatment you are currently taking.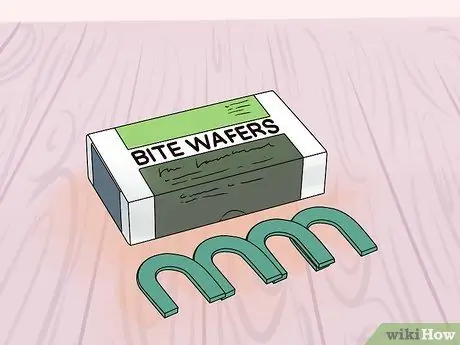 Step 2. Use dental care products designed to relieve pain
Ask your orthodontist about special gels or medications that can relieve pain. There are several products that can help reduce the pain of adjusting your teeth and mouth to new or tightened braces.
There are some mouthwashes and gels that contain ingredients that can relieve pain. Follow all directions for use on the label or packaging when using these products. If you have any questions about these products, ask your dentist.
You can try using bite wafers. Bite wafers are dental care products in the form of a thin sheet, with a size that fits your teeth. You can bite the bite wafers for a certain time to encourage increased blood circulation, so the pain can be reduced. Alternatively, chewing gum can also help reduce pain.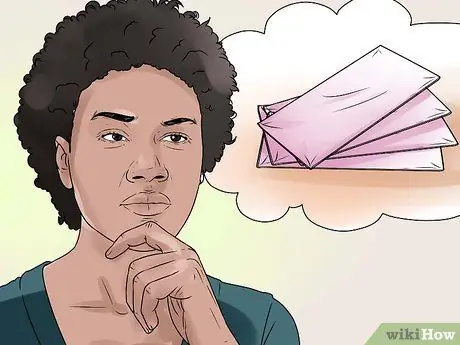 Step 3. Use a barrier product for braces
Barrier products are designed to create space between braces, teeth, and gums, thereby preventing irritation that causes pain and inflammation.
The most common and easy to use barrier product is dental wax or braces wax. Usually your dentist will give you a box of wax and you just need to break it and apply it to the area that hurts. Make sure you clean and remove the wax before brushing your teeth, as wax can get stuck on the toothbrush.
There are also barrier products that at first glance resemble whitening strips (tooth whitening strips). These products are known as comforting strips. Place the strips on your teeth and they will form a kind of protective barrier between your braces, teeth, and gums. When performing the installation, try to ask your dentist about the use of these comforting strips.
Tips
Be patient. Even if you use proper care, newly placed braces on your teeth will cause pain in your teeth and mouth for several weeks.
In fact, there's not much you can do other than take painkillers. However, keep in mind that within a few days, the pain will subside on its own.
If the wire rubs against the wall of your mouth, press the wire with your tongue, but don't press too hard. That way, the wire won't hit and squeeze your cheekbones.