Having an active and creative imagination is a great gift, but it's not good news if it occurs at night, especially if you keep waking up to it. Do not give up! This article will describe several ways to help you sleep when your mind is overactive.
Step
Method 1 of 4: Calming the Mind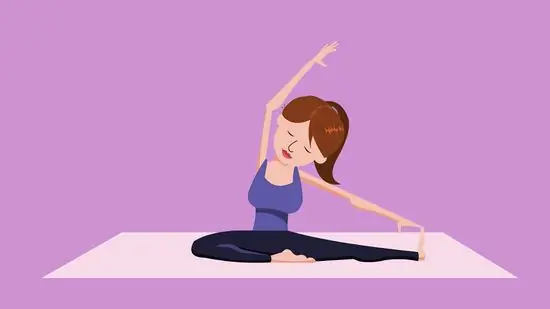 Step 1. Establish a certain routine before bed
It's hard to calm your imagination and mind if you stay active before bedtime. It's almost impossible to stop your body and mind being active before bed, and this can make it hard to fall asleep. To overcome this, make a regular sleep schedule. This helps calm your body so that your body and mind relax while you are in bed and ready to sleep. After all, routines help your body know what to expect when you do the activity or when you need to stop. Start your routine at least 30 minutes before going to bed.
Try reading, stretching a little or doing yoga, listening to relaxing music, or watching light television
Step 2. Write down what's on your mind
One way to help you calm your imagination is to write down what's on your mind before bed. Keep a diary by your bedside. An hour or so before bed, write down the thoughts that keep running through your mind. Try to write it down in as much detail as possible. Think about clearing your mind of any thoughts to be clear before you go to sleep.
This method can also be used for anxiety problems. This can help you deal with worries before bed, so you don't lie down with a stressed mind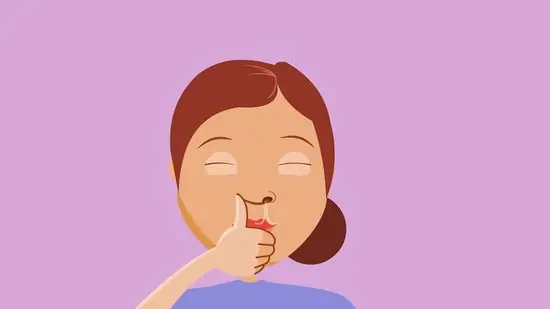 Step 3. Breathe in through the left nostril
Breathing only through your left nostril should help relax the sympathetic nerves in your system. It can calm your mind and imagination and help you sleep.
Close your right nostril with your right thumb. Breathe in slowly and deeply through the left nostril. Hold for a moment, then exhale. Repeat, and allow the pressure to be released from your body while you calm your mind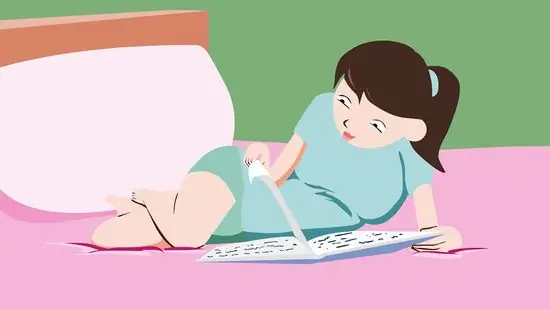 Step 4. Try reading
Doing a relaxing activity, such as reading, before going to bed helps the body to begin to relax when it is ready for bed. Since you don't want to take your imagination too far, be sure to read a book that doesn't trigger your adrenaline and your thoughts. Try something fun and relaxing, or something you've read about before.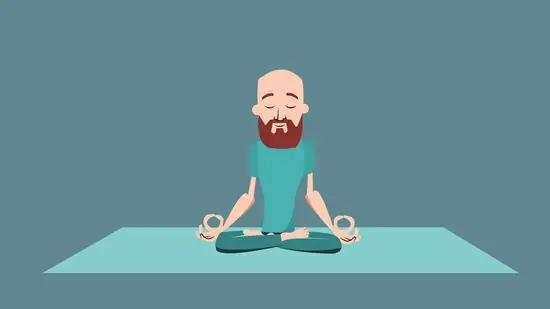 Step 5. Try meditating
Start meditating before you go to sleep. Meditation calms the mind, and some types of meditation teach you to clear your whole mind. Try a few of these when you're getting started:
Concentrate on each inhalation and exhalation. Breathe slowly and enjoy every breath you take. Concentrate on how grateful we are that we can still breathe. When you slow down your breathing rhythm, your heart rate tends to slow down too, and this will eventually calm you down.
Clear your mind of all thoughts and focus on how amazing the mind-emptying effect is. If a thought enters your mind, refocus, and just relax.
Clear your mind by removing thoughts that keep you from sleeping. Imagine a garbage bag. Take the dominant thought in your mind that keeps you from sleeping, and imagine that you put that thought in that bag. Now this thought is out of your mind, and you can notice another thought that has been around for a long time now popping into your mind. Throw this thought into that bag too. Keep doing this until your mind is clear of everything. Then, tie the bag and throw the bag as far in your imagination as possible. You have now discarded the things that kept you from sleeping, and you are ready to sleep.
Try progressive muscle relaxation. Start with your feet or your head, and group each muscle. Tighten the muscle group, then stretch.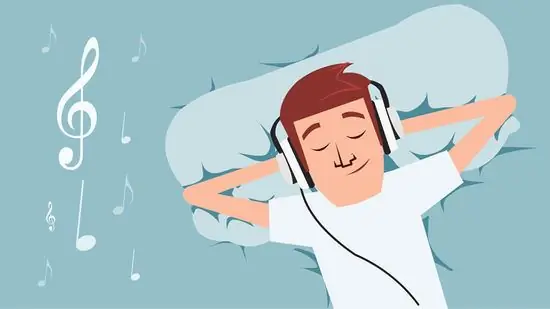 Step 6. Listen to relaxing music
If your imagination hasn't calmed down yet, try playing some kind of relaxation music. This helps to keep your mind from focusing on dizzying things by turning to the music that is playing that relaxes you. Make sure that you listen to the music at a low volume, and listen to relaxing types of music, such as instrumental music.
Method 2 of 4: Switch Imagination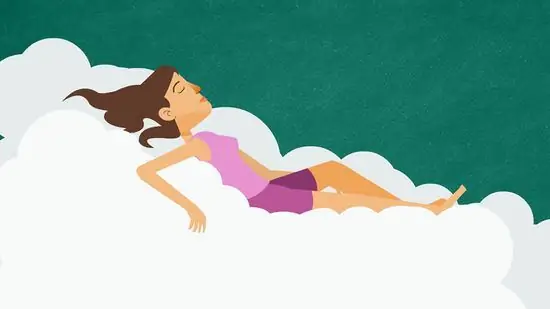 Step 1. Perform visualization techniques
Imagine a scenario where you are being led to sleep. Maybe you are a leaf in the wind, maybe you are walking in a pool of mist, or maybe you are drowning in a soft cloud. Scenario visualization like this can help you focus on your imagination and keep it away from distracting or emotional thoughts.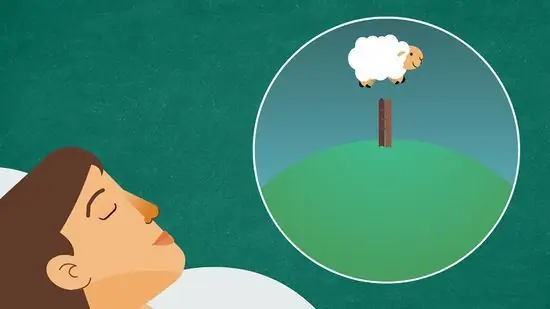 Step 2. Try counting
Engaging your mind in repetitive mental exercises can help you fall asleep. Sheep are famous animals for this counting technique, but you can use other things too, as long as you can imagine them clearly and keep counting. Repetition and refocusing on counting can help you sway your imagination.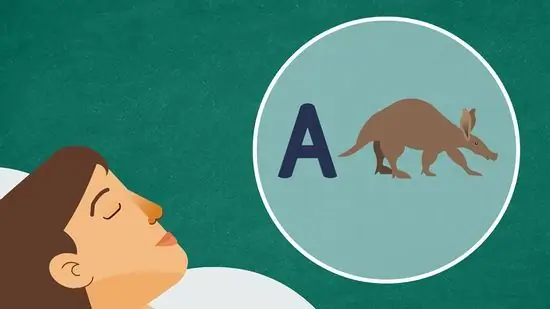 Step 3. Try reading alphabetical order
This is another mental exercise that can distract your brain and help you fall asleep. Read the letters of the alphabet and think of an object for each letter, A to Z.
For example, you can name fruits or animals from A to Z, such as chickens, ducks, lizards, sheep, and so on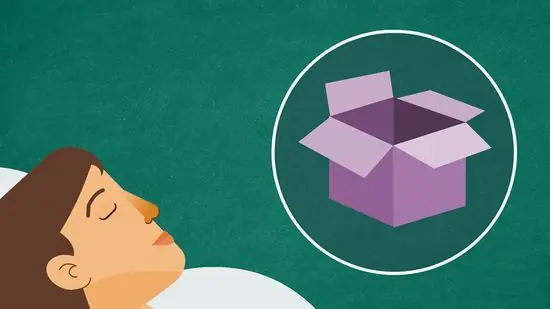 Step 4. Imagine an object or scenario
Focus on each of these objects, such as a box. Think about the color of the object, its shape, its size, how it looks from each side, and its use. Or, try including yourself in a scenario. For example, imagine that you are cycling. Imagine a specific route in your neighborhood that you frequently travel by foot, car, or bicycle. Imagine that you are cycling along this road, and think of the scenario exactly as it would have been when you were actually cycling.
While cycling, look around you and imagine all the streets, houses, shops and other things you pass along the way. Try to remember all the details as much as possible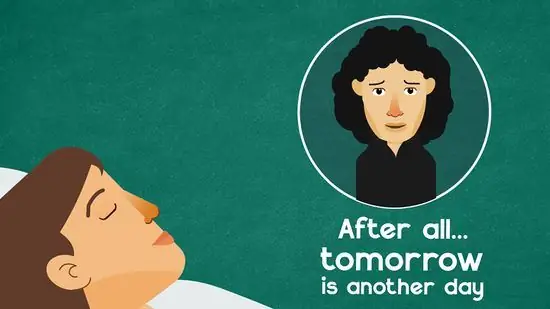 Step 5. Say specific lyrics or quotes
Another mental exercise that can distract your imagination is saying a lyric to your favorite song or quoting words from your favorite movie. Repeat the lyrics over and over, like a mantra. This helps you focus your mind on something that is repetitive, which can calm your imagination and put you to sleep.
Try recreating a screenplay you know from the other side of your mind. Follow the story, think through the dialogue, and try to focus on the particular details of the film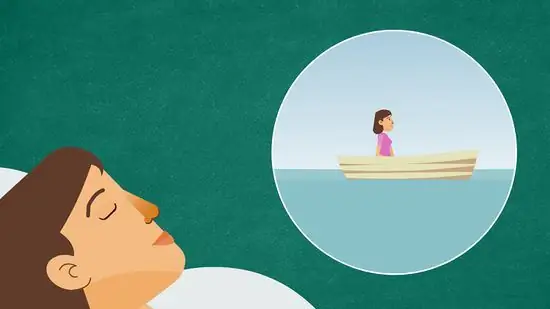 Step 6. Create a story in your mind
Think of a story to fill your mind. Create a character, or use a character you are familiar with. Tell a story in your mind about what happened to this character. Focus the story on the details, such as the character's outfit, what the room is like, and what he does.
If you can't think of a story, use your own story. Encourage yourself to do your favorite hobby. Imagine yourself on a boat on a lake or decorating a room
Method 3 of 4: Resting the Body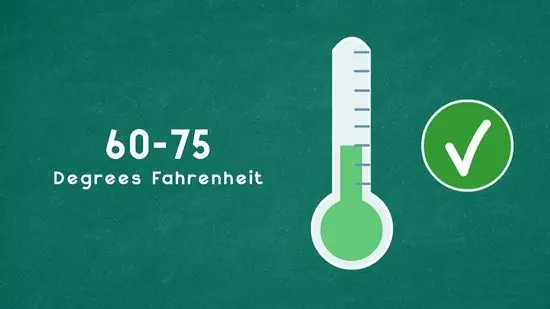 Step 1. Lower your body temperature
One way to fall asleep and help calm the mind is to cool off. Feeling hot will disrupt your sleep, and keep you from imagining things. Lower the room temperature or take off the blankets to cool off.
Keep your room at 15-24 degrees Celsius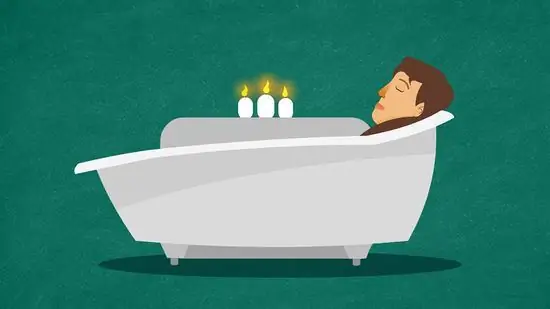 Step 2. Take a shower
Taking a shower will raise your body temperature, then entering your cool bedroom will lower your body temperature. Changes in body temperature make you sleepy, due to decreased activity in metabolism.
Try lighting scented candles or taking a salt bath with aromatherapy or soap. Or, use essential oils (scented oils) or place them in a special ceramic kiln. Lavender and chamomile oil can help you sleep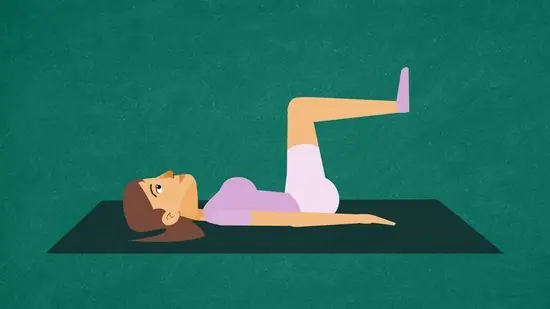 Step 3. Exercise
Exercising helps you fall asleep faster and more soundly. It can help you tire out your mind and body, so you can sleep soundly. Make sure that you exercise at least three hours before bedtime. If you have trouble falling asleep, try exercising earlier in the day.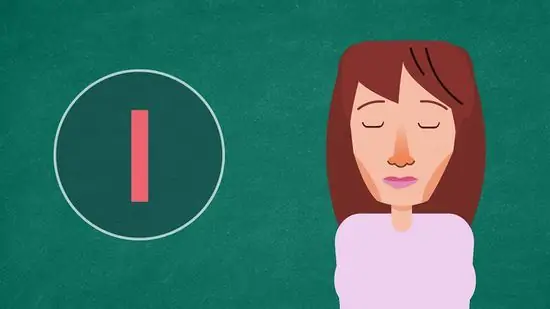 Step 4. Try to breathe deeply
Deep breathing is also effective in calming the body and mind. Sit up straight on the floor before going to bed. Make sure the lights are off and the room is quiet without any disturbance.
Close your mouth and breathe through your nose for a count of 4. Hold your breath for a count of 7.
Exhale through your mouth for a count of 8.
Do this 4 times.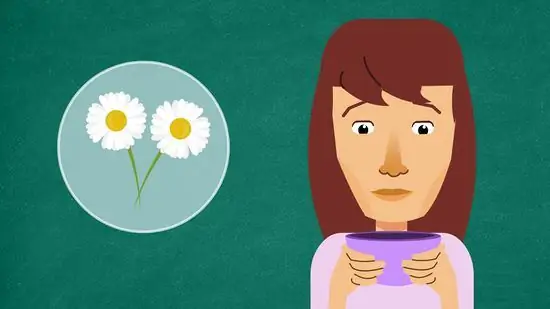 Step 5. Drink tea
Several types of tea have a calming effect on the body and mind. An hour or so before you go to bed, brew a cup of chamomile, Valerian, or lavender tea. Some tea manufacturers also sell drinks that are specifically formulated to help the sleep process.
Don't add sugar to the tea. Sugar can keep you awake
Method 4 of 4: Getting Rid of Distractions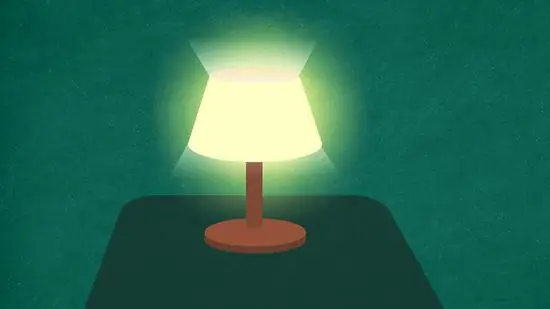 Step 1. Reduce the light in the room
One of the reasons your imagination is active is because of the intensity of the light in the room. Light at night, while you're trying to fall asleep, lowers your natural circadian rhythm. Turn off all lights while you sleep. This includes lamps/lights from other electronic devices. Lights can confuse your body and mind, and make your mind work overtime. Turn off the lights an hour before bed so your body starts producing melatonin.
If you need a little light at night, turn on the little red light instead of the blue one. Blue adds energy and attention, thus disrupting sleep patterns.
Avoid looking at bright screens for 2-3 hours before going to bed.
If you can't keep out of the light, try wearing an eye patch.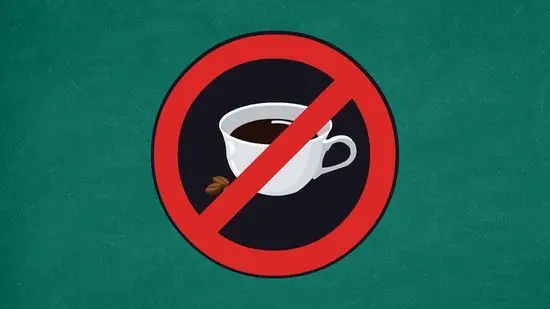 Step 2. Reduce caffeine intake
Caffeine is a trigger. Drinking too much caffeine before bedtime can put your mind and imagination working overtime. Try to limit the amount of caffeine you drink during the day, and don't drink too much tea before bedtime.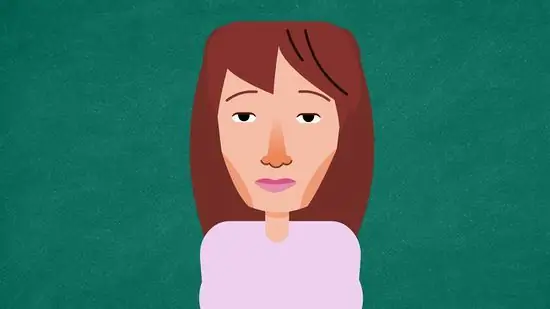 Step 3. Go to bed when you are really tired
Another reason why your imagination keeps working and you can't sleep at night is because your body and mind don't really get tired of lying in bed and tossing and turning. Do an activity that relaxes you for 20 minutes before bed, such as reading or listening to relaxing music. Then go back to sleep.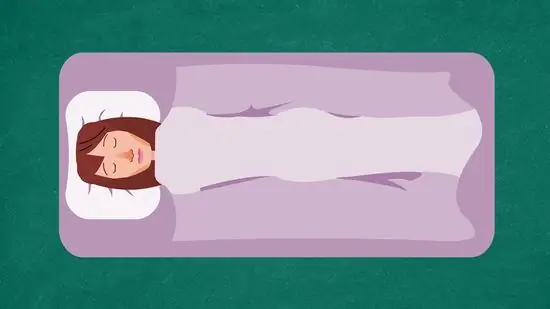 Step 4. Use the mattress only for sleeping
When your imagination is working overtime, don't lie tossing and turning in bed. This will make your body believe that the bed is a place to think and wake up mentally. Instead, go to another room.