Many people believe that the only way to color tiles is to glaze them in a kiln, but you can actually paint your own tiles at home! If the preparation is right, painting tiles can be done quickly and easily to color a floor or bathroom, or even add decor to a floor, countertop, or wall. Learn how to choose the right fixtures, prepare tiles for painting, and paint and seal tiles properly for a quick and inexpensive home renovation.
Step
Part 1 of 3: Gathering Materials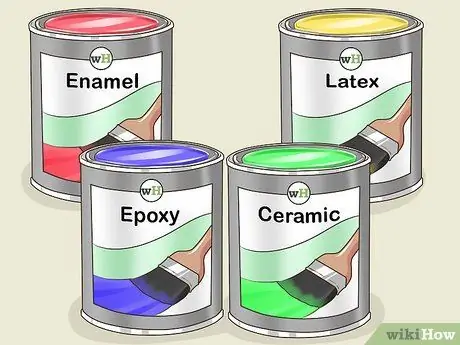 Step 1. Purchase ceramic, epoxy, enamel, or latex paint
You have to use the right paint. Water-based paints like acrylic, watercolor, or spray paint won't work, especially if you're painting bathroom or kitchen tiles. You can use commercial or ceramic tile paint, oil-based paint, colored epoxy, enamel, or latex.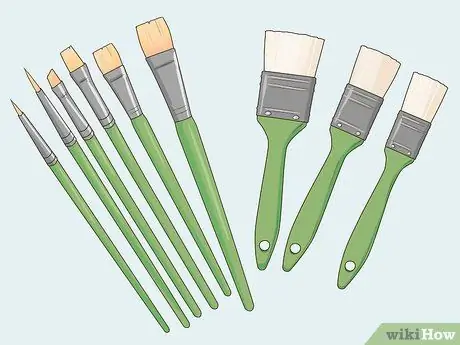 Step 2. Choose the best brush for the project
If you're painting intricate sections or designs on tiles, you'll likely need multiple brushes of varying sizes. If you are painting a large bathroom wall, use a larger brush.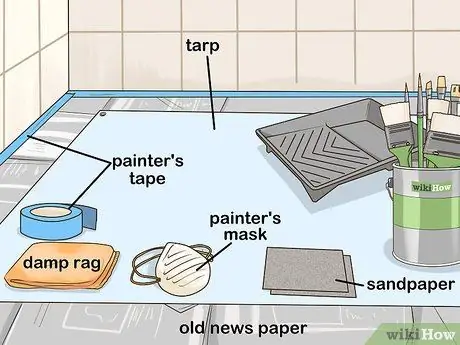 Step 3. Prepare equipment and protect work area
Keep cleaning supplies, sandpaper, and protective gear close at hand. You will need to take some precautions to prevent injury or spill paint in the workspace.
Spread a tarp on the floor to catch the dripping paint.
Apply masking tape to the edges of the work area.
Have a rag within reach in case you need to correct a mistake.
Open a window or turn on a fan in the workspace to allow air to flow smoothly.
Wear a ventilator mask to avoid inhaling paint fumes.
If you work in the kitchen, move food to another area to prevent contamination.
Part 2 of 3: Preparing the Tiles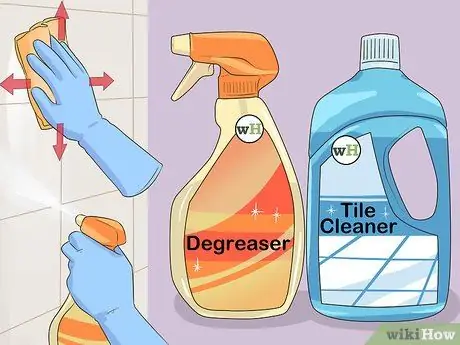 Step 1. Clean the tiles with degreaser and tile cleaner
If the tiles are new, the surface can be simply wiped down. Old tiles, especially floor or bathroom tiles, will need to be cleaned thoroughly. Start by using a degreaser, then clean with soap and water. The tiles need to be completely clean so don't skip this step!
Use bleach or hydrogen peroxide to get rid of mold.
Vinegar is great for removing soap and shower residue.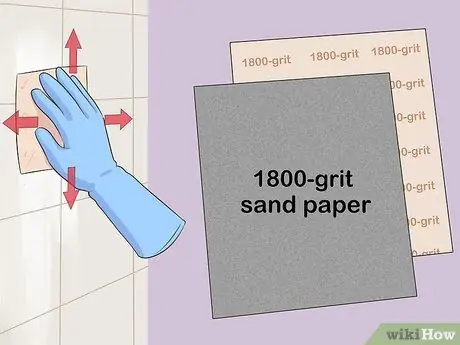 Step 2. Scrub the tile with 1800 grit sandpaper until it is no longer smooth
You don't need to sand unglazed tiles, but all glazed tiles should be sanded so that the surface of the tile is rough enough to paint. Use 1800 grit sandpaper to smooth the tiles and remove any uneven gloss.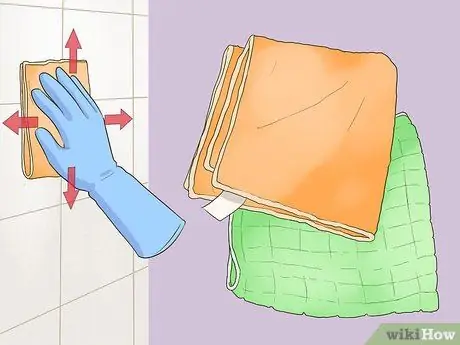 Step 3. Wipe off the dust with a rag
Sanding produces a lot of dust and will affect the appearance of the paint. Wipe off all sanding dust until it is gone using a damp cloth. You can also vacuum it with a vacuum cleaner.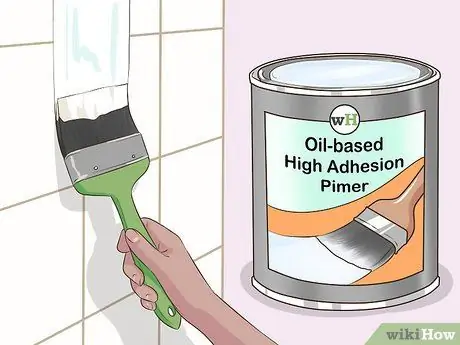 Step 4. Apply an oil-based, strong adhesive primer to the surface of the house
Oil-based primers are quite efficient at preventing stains and holding ceramic and/or oil-based paints in place, but you shouldn't use them for decorative tiles that won't be stepped on or used. If you plan to paint in a place where people pass frequently, such as a bathroom floor or hallway, apply two coats.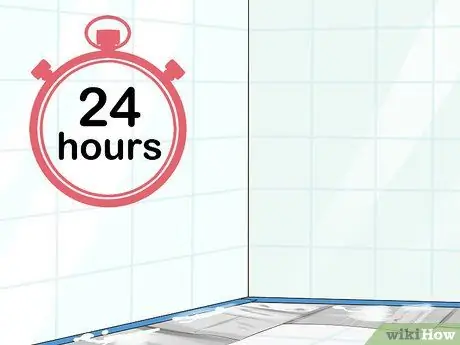 Step 5. Wait for at least 24 hours for the primer to dry
Read the primary packaging label to determine the dry time of the product. If you work in a very humid area, such as the bathroom, it's best to wait 48 hours.
Part 3 of 3: Painting the Tiles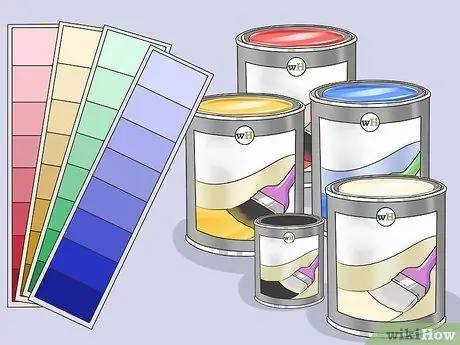 Step 1. Decide on the color and design
If you're painting tiles that you already have in your home, make sure the new paint color matches your home's design scheme. Usually, you should choose light colors for tiles because dark or light colors can suffocate the room. If you're painting a design, choose one that's easy to work with and looks good at home.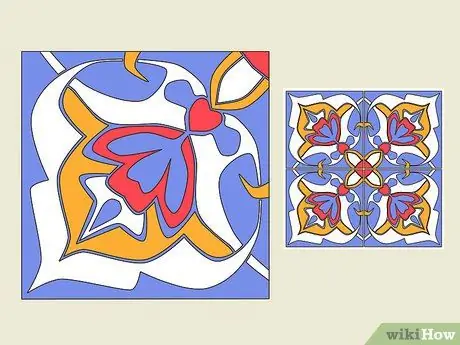 Step 2. Create a paint design (optional)
If you're looking to paint a design, try browsing the Spanish, Portuguese, or Chinese tile design views for inspiration. You can also paint a geometric design, such as a chevron (horizontal zigzag) or checkerboard pattern.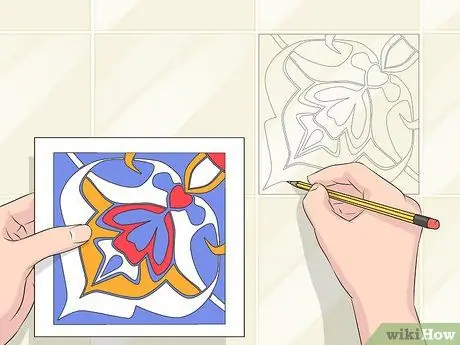 Step 3. Trace the design on the tiles with a pencil
If you want to make a complex design, it's best to first draw it on the tiles using a pencil. Make sure the pencil strokes are light enough that the paint can easily be hidden and/or erased if needed. You can also practice on paper first.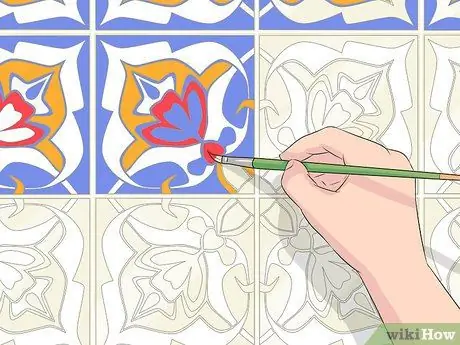 Step 4. Apply paint to the tiles
If you're painting a design, start with the youngest color to prevent smudging, and allow each color to dry completely before moving on to other colors. If you are painting a solid color on the surface of the house, apply the paint in several light coats. Usually up to 3 coats are needed, especially if the paint is lighter than the original.
It's better to paint grout than avoid it because it's easier and less obvious if you choose a lighter color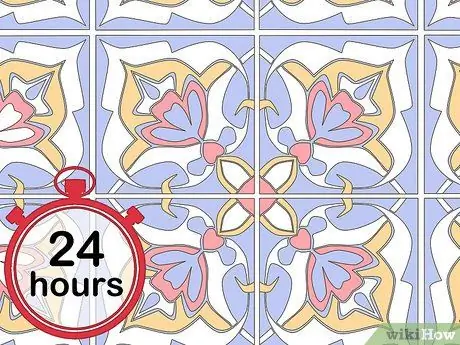 Step 5. Wait for at least 24 hours for the paint to dry
For small projects, usually 24 hours is sufficient. However, if the surface of the house is large enough, wait for at least 48 hours. This is important, especially in parts of the house that people often pass through, such as the bathroom or kitchen.
If you're painting a ceramic bath, wait a few days before filling it with warm water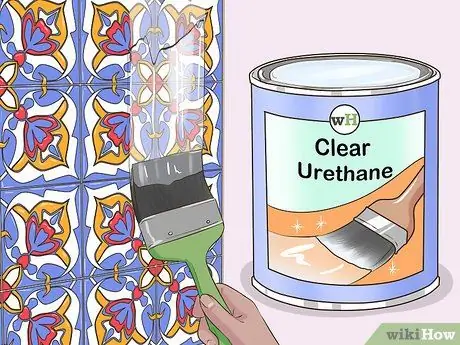 Step 6. Coat the tiles with clear urethane to seal the paint
You can buy urethane at a hardware store. You should use a urethane seal designed specifically for ceramics, especially if you are painting bathroom or kitchen tiles that will be used frequently and get wet. Use the sealer according to the directions on the package, and allow it to dry completely before you can touch it.
Tips
Consider adding accent tiles to liven up a bland surface.
Be patient while painting. The more attention you pay to detail, the better the results will be.
Glass paint can be used on very glossy tiles.
Warning
Make sure you take the proper precautions when using power tools and/or dealing with toxic vapors, including wearing safety glasses and a respirator mask.
Repainting house tiles is not a permanent solution and you will most likely fix it later on