There are various reasons for melting plastic. For example, say you want to repair an object made of plastic whose edges are tapered due to cracks, or recycle plastic to use it for something else, for example to coat a lathe. Whatever the reason, you can easily melt plastic at home using a direct heat source or a chemical liquid. With the right method and type of plastic, you can safely melt plastic, and give it a new function.
Step
Method 1 of 3: Melting Plastic in the Oven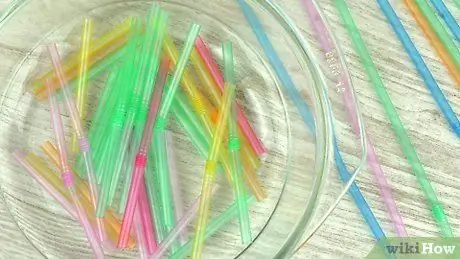 Step 1. Place the plastic in a heatproof container
To melt plastic in the oven, you will need a container that will fit into the oven and will accommodate the melted plastic. You can use an unused baking sheet or a piece of ceramic tile.
Make sure the plastic doesn't spill onto the bottom of the oven as it melts. If this happens, you will have a hard time cleaning it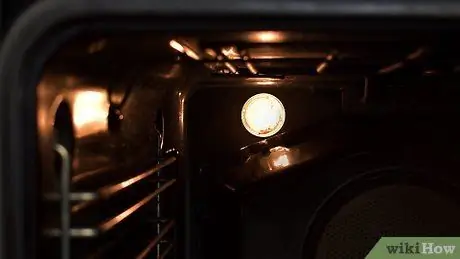 Step 2. Preheat the oven to 149 °C
This temperature can melt the plastic gradually. However, you have to be patient. Most plastics, such as polypropylene, do not need to be superheated. Temperatures that are too hot can actually burn the plastic in the oven.
In fact, temperatures that are too hot will make the plastic smoke and burn quickly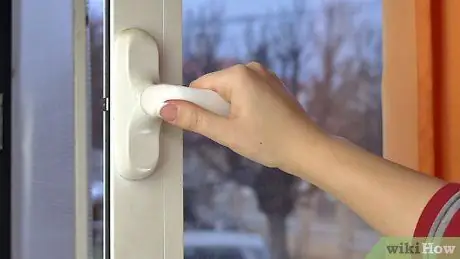 Step 3. Provide adequate ventilation
Even if you gradually melt the plastic, some smoke will still come out. To avoid inhaling it, open the window and make sure the air can flow freely. If you have a exhaust fan, turn it on.
Consider wearing a respirator mask to avoid inhaling the fumes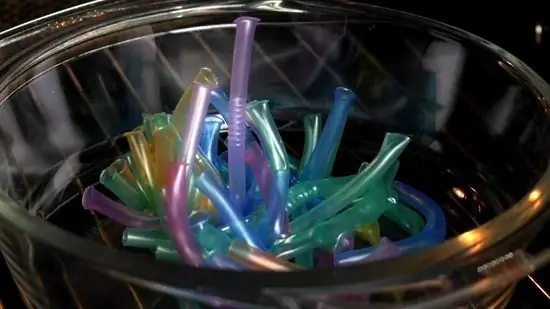 Step 4. Observe the melted plastic to prevent it from burning
Turn on the oven light and watch the plastic heat through the oven window. This will help prevent the plastic from burning because it must be removed from the oven immediately after it has melted and must not be allowed to smoke or burn.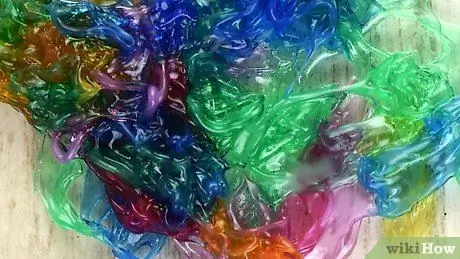 Step 5. Remove the plastic from the oven, Use oven mitts to remove the plastic container from the oven
While the plastic is still hot, you can pour it into the mould. If you want to change its shape, just leave the plastic on top of the container.
Melted plastic can be put into molds to change its shape, you can use pre-made heat-resistant molds or make your own. If you want to produce a unique shape, you should make your own mold from wood.
The cooled, hardened plastic can be cut and polished into any shape you want.
Method 2 of 3: Melting Plastic with a Heat Gun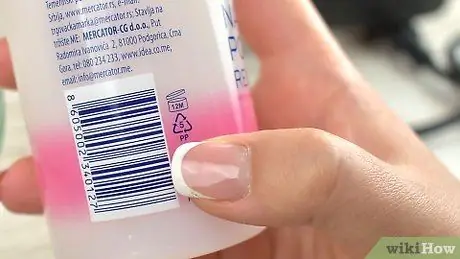 Step 1. Determine whether the plastic can be melted safely by looking at the characteristic number
There are various types of plastic in the world and each has different characteristics, including whether or not the plastic can be melted. For example, plastic labeled with the small 5 in a triangle is PP (Polypropylene) plastic which can be heated and reshaped after cooling.
However, Styrofoam type plastic which is known to be light and hollow will crumble when heated. Do not melt this type of plastic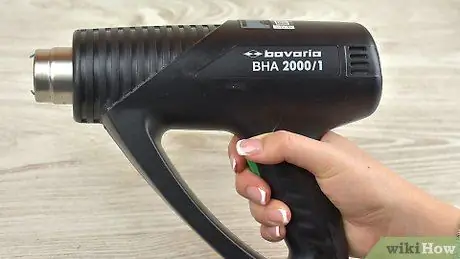 Step 2. Purchase a heat gun machine
This machine is usually used to remove paint marks or soften putty, but can also be used to melt plastic. These machines can be sold at hardware and household goods stores. You can also buy them from online stores.
Heat guns usually have low and high settings. A low setting will generate heat of 260 °C, while a high setting will produce heat of 538 °C.
You may be able to rent a heat gun from the nearest home supply store. However, you may be charged up to IDR 500,000. So, if you use it multiple times, it's best to just buy it.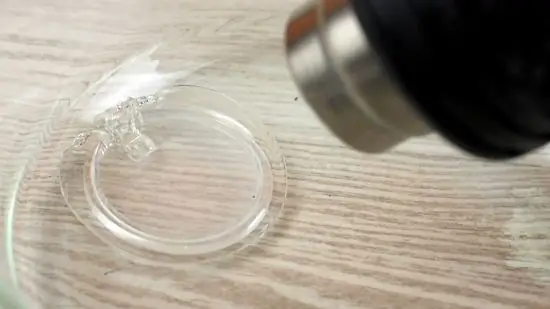 Step 3. Do a small plastic test to make sure it melts and doesn't crumble
Cut the plastic 2.5 cm in size, then try to melt it. Heating and cooling the plastic will help you determine whether it is a thermoplastic or a thermoset. Thermoplastics can be heated and hardened again after cooling. The thermoset will be destroyed by heat and its shape will not solid again after being heated many times.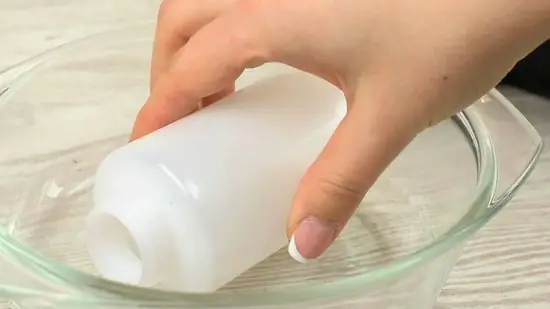 Step 4. Place the plastic over a heat-resistant container outside, then put on protective equipment
Use a container that can withstand the heat from the heat gun. Some options to try are stained mats, metal pans, or hard objects, such as concrete. After that, put on gloves and a respirator mask.
Placing plastic on top of a container outdoors can reduce the risk of inhaling toxic fumes that arise when plastic is melted.
Heated plastic emits toxic fumes, such as dioxins. To avoid inhaling it, put on a respirator mask designed to filter out smoke.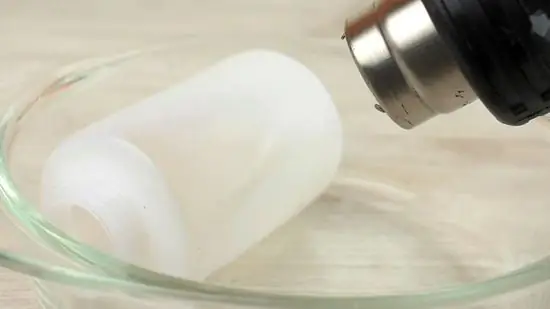 Step 5. Use sweeping motions to heat the plastic evenly
Plug in the heat gun, turn it on on a low setting, and start heating the plastic. Keep the tip of the heat gun about a few cm from the plastic and move it continuously until the plastic melts.
If you only want to melt the plastic to smooth or bend it, use low heat. If you want to melt the entire plastic, you will have to heat it with a heat gun for a long time
Step 6. Melt the plastic gradually
Be patient and don't overheat it. However, do it slowly so that the plastic does not overheat and burn.
Heat all the plastic parts in a sweeping motion. This method will melt all the plastic parts evenly
Step 7. Put the melted plastic into the mold or let it cool
If you want the plastic to continue to melt, for example for shaping or polishing, let it cool before processing. If you want to print plastic, pour it into the mold while it's still hot.
Remember that you should never take plastic or hot containers without gloves on
Method 3 of 3: Melting Plastic with Chemical Liquids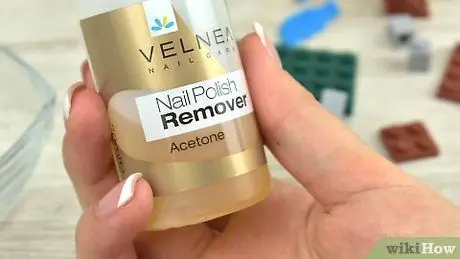 Step 1. Buy acetone to melt plastic
Acetone is a liquid used to remove paint marks or remove nail polish. However, it can also be used to melt certain types of plastic. You can buy it at most hardware and beauty stores, or online.
Buy pure acetone because it is much more effective at melting plastic than mixed liquids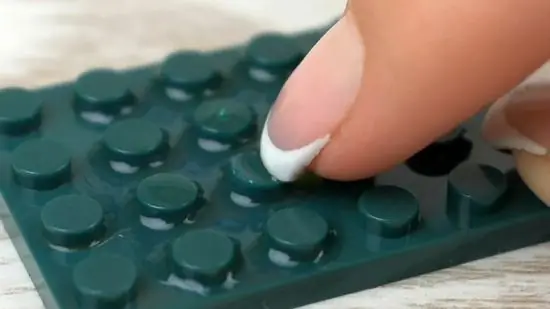 Step 2. Determine if the plastic can be melted with acetone
Do the test by dripping a little liquid acetone on the plastic that you want to melt. If acetone can melt plastic, it will melt immediately when it hits the liquid.
For example, acetone is very effective at melting abs plastic, which is a plastic that is often used as a material for household appliances.
Acetone can also melt Styrofoam until it becomes a thick liquid.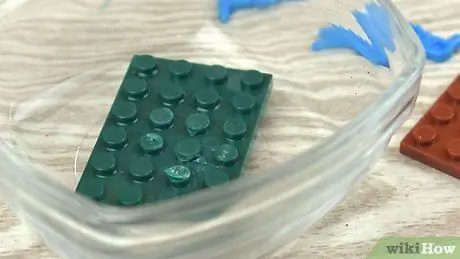 Step 3. Place the plastic in a non-plastic container
Since you're using a chemical to melt the plastic, make sure you use a non-melting container. Try to use a metal or glass bowl.
Step 4. Be careful when using acetone
Acetone can cause skin irritation, is painful when it comes into contact with the eyes, and is flammable. Because of these characteristics, you have to be careful when wearing them. Wear chemical-resistant gloves, protect your eyes from splashing, and don't use acetone near sources of ignition or lighters.
Step 5. Soak the plastic with acetone
The amount of acetone used depends on the amount and type of plastic that is melted. Pour in the acetone until the plastic is submerged and see if it melts immediately. If not, pour more acetone into the plastic and stir until it melts to your liking.
If you are using acetone to melt small pieces of plastic, use a cotton swab to rub the acetone over the surface. This is especially useful if you want to melt hard abs plastic to patch a crack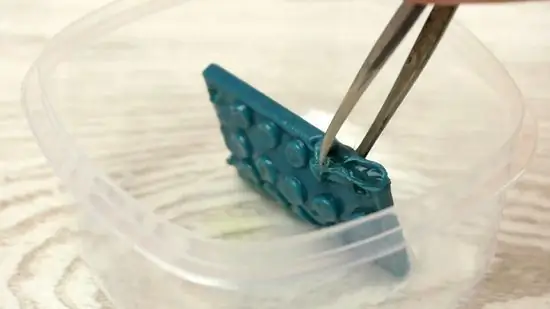 Step 6. Remove the plastic from the acetone
When the plastic has melted in the acetone, remove it with tweezers. After that, rinse the acetone from the plastic with water or wait for the liquid to evaporate.
If you only used a small amount of acetone to melt the plastic, you can rinse it in cold water or allow the acetone to evaporate.
While the plastic is still soft, you can mold it into any shape you want.