This guide will teach you how to draw realistic and cartoon pigs.
Step
Method 1 of 2: Realistic Pig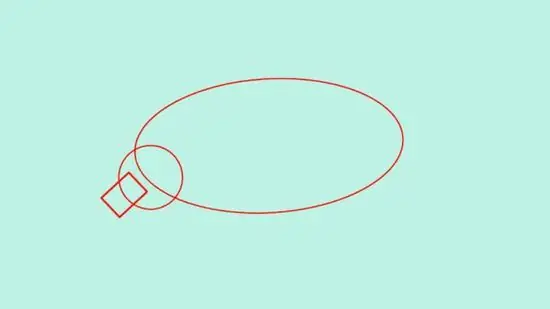 Step 1. Draw an oval for the body shape with a slightly tilted downward position, a circle for the head shape, and a square for the nose shape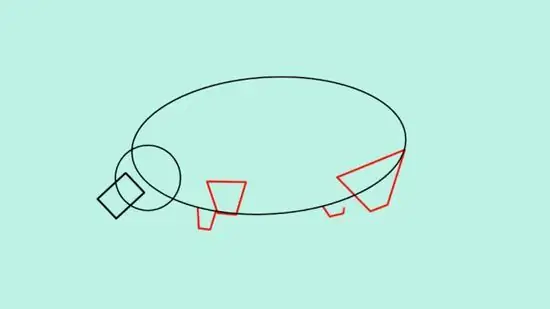 Step 2. Draw the shape of the thigh
For the thighs, you can use an inverted trapezoid shape. The hind thighs should be bigger than the rest.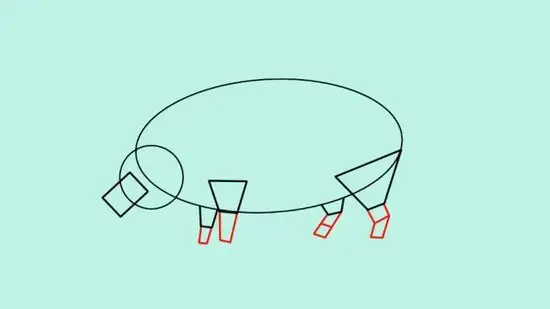 Step 3. Draw the shape of the legs
For the front legs, you can make a trapezoid shape that extends downwards. Especially the back of the legs, you need to draw two arbitrary trapezoids that are connected to each other. This leg shape will make an angle with the thigh shape you previously made.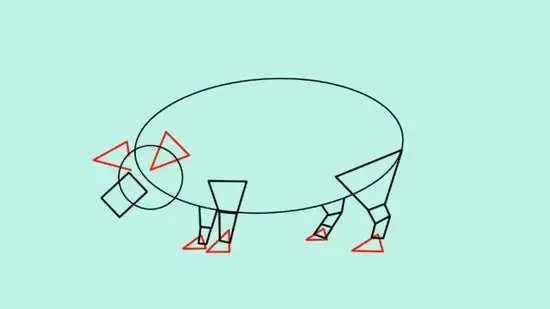 Step 4. Draw arbitrary triangles for the ears and feet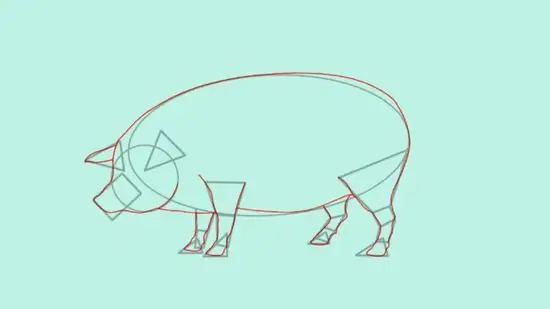 Step 5. Draw the pig following the basic shape you made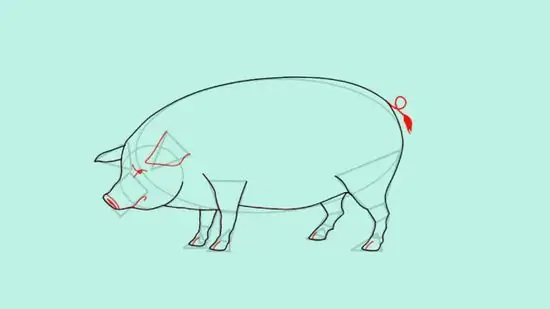 Step 6. Draw the details
Draw a twisted tail, eyes, nose, mouth and nose.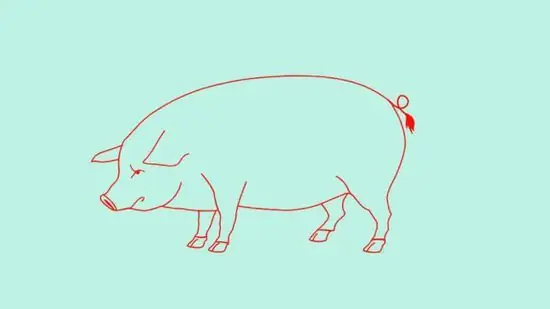 Step 7. Erase unnecessary lines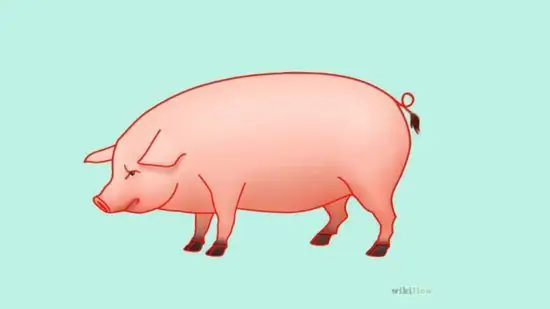 Step 8. Color it
Method 2 of 2: Cute Cartoon Pig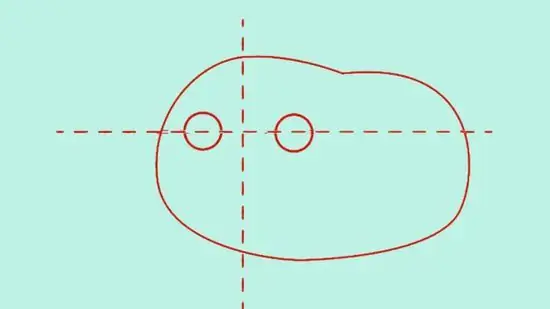 Step 1. Draw a pea-like shape for the basic shape of the pig
Draw two criss-crossing guide lines to define the position of the eyes.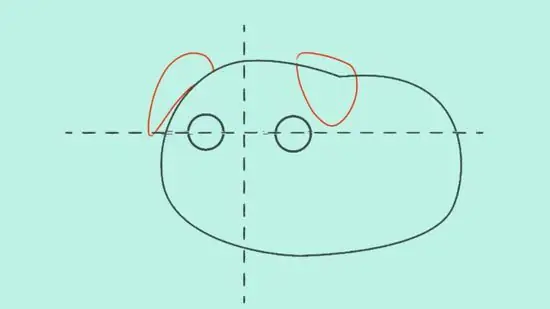 Step 2. Draw the ears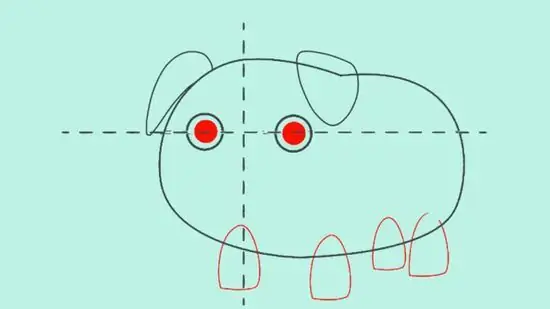 Step 3. Draw the iris of the eye
Color the inside of the eye. Then draw an oval shape with a flat bottom for the legs.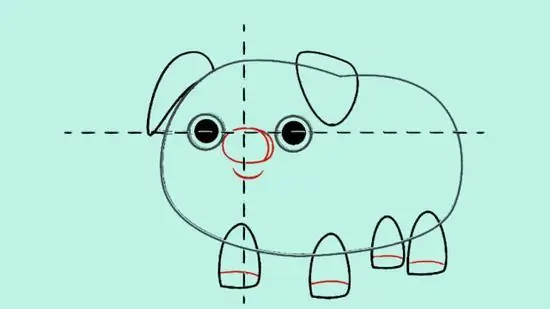 Step 4. Draw the nose and mouth
Use the guide lines you created earlier to define the position of the nose and mouth. Then detail the legs by drawing a line that separates the feet and the nails.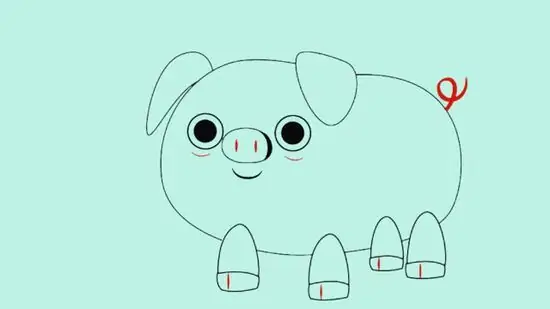 Step 5. Delete the two guide lines
Draw the ears that curve down, then also draw the nostrils and eye bags. Finally, draw the details of the legs with one straight line on each leg.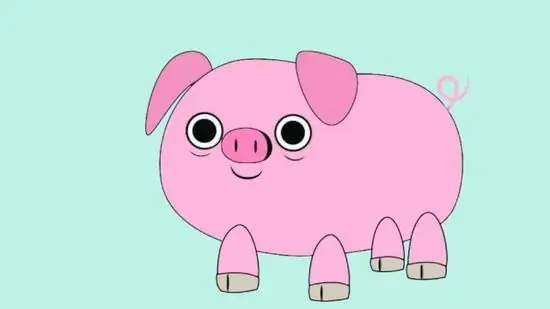 Step 6. Color it
Tips
While you're drawing, you can view sample photos for better results.
Bold your pencil lines and erase unnecessary pencil lines to make your drawing look neater.
If you want to give your image a more real feel, add shading for shadows and light.
Make sure you don't leave any unnecessary scribbles on your image.