Even though these vase creations look like glass or fine crystal, they are shatterproof and can still be recycled! See step 1 for making your own recycled bottle vase.
Step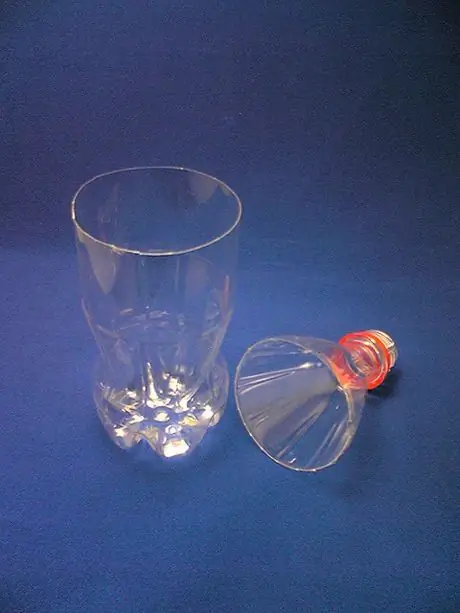 Step 1. Mark and cut a smooth center of the bottle to give it an even edge, about 7.5-8 cm (3") from the top of the fluted circle position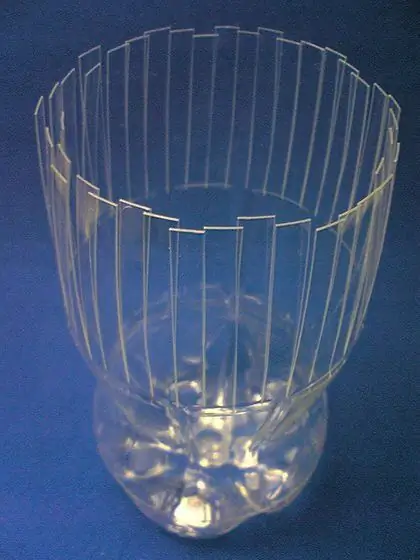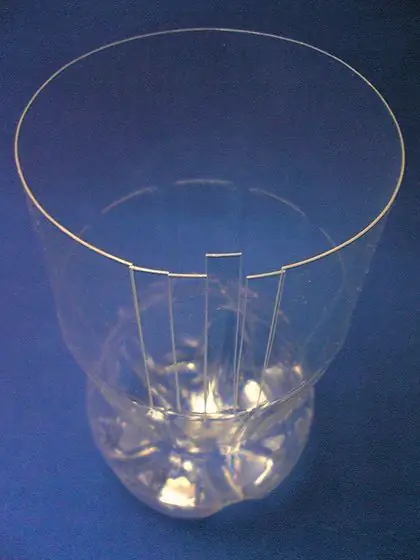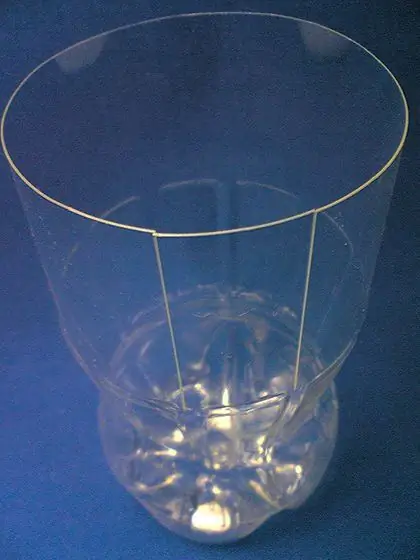 Step 2. Measure and make flat, straight and spaced cuts around the bottle
Cut the segment in half, then cut each segment in half again, making lots of thin, even strips.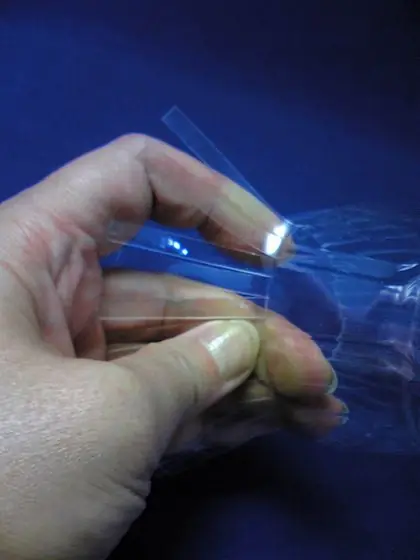 Step 3. Press and fold all the strips outward to make a surface edge around the bottle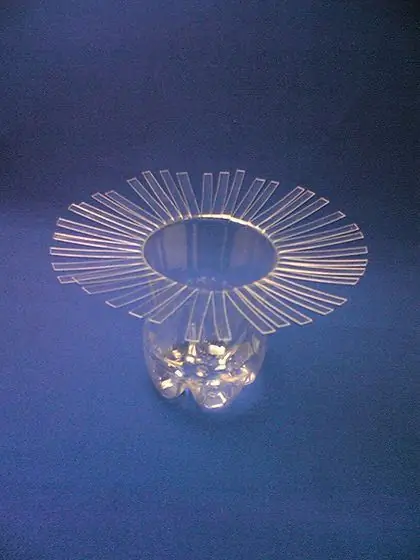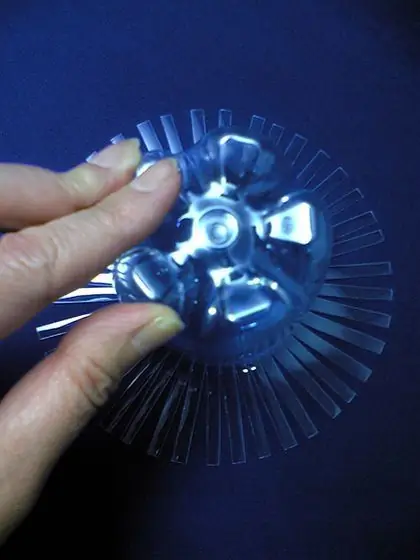 Step 4. Press the bottle upside down on a flat surface to make sure the edges are even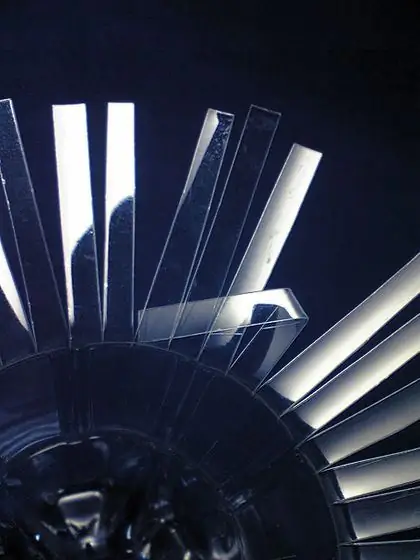 Step 5. Weave the ends of the strips over the next strip then under the two after that
Fold and crease so that the ends are where shown in the image by the arrow.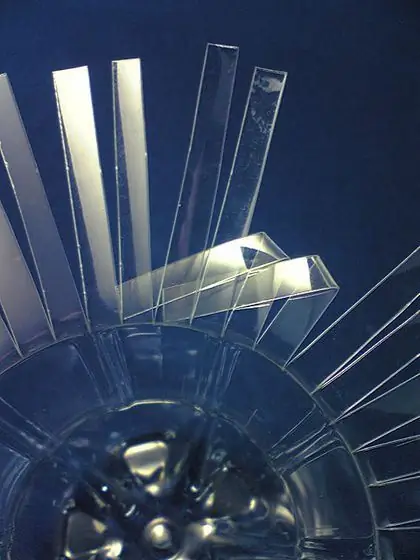 Step 6. Fold and knit the next strip in the same way, this time weaving over the next two strips and then under one after that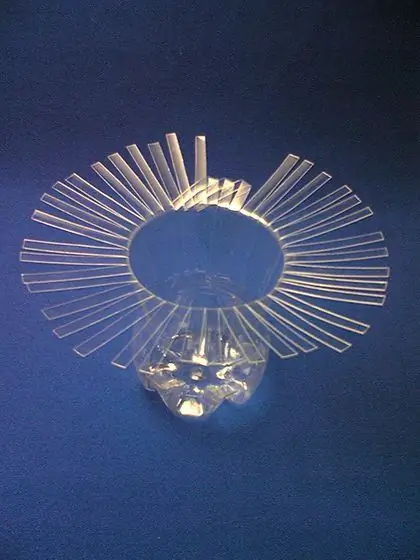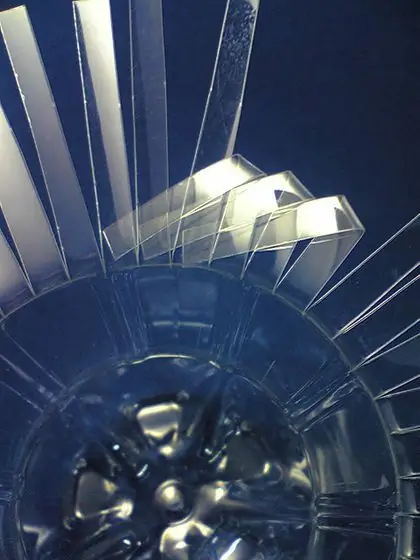 Step 7. Fold the third strip and weave the same as the first weave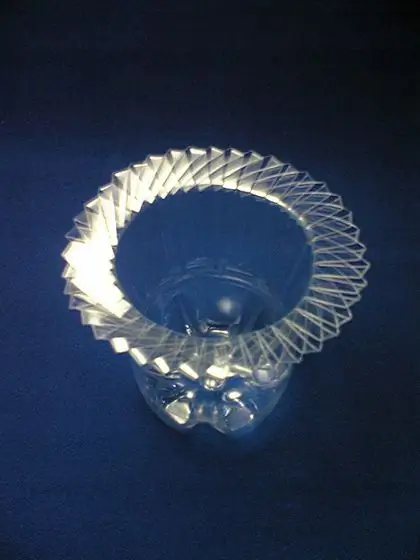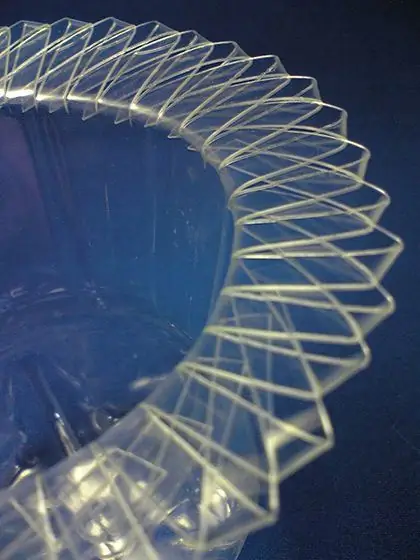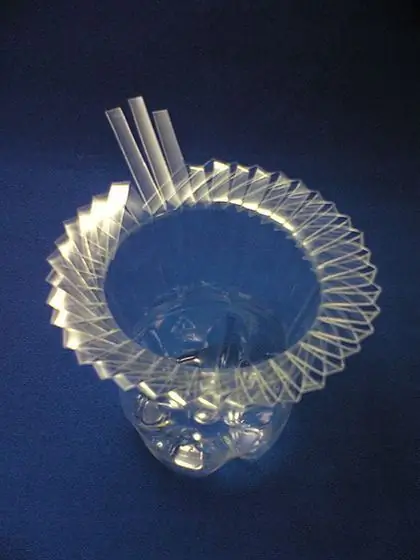 Step 8. Continue in this pattern until the last three strips and tucking each strip under the next until it is fully woven
Tips
Add marbles and stones and let the light shine through the vase. This will produce a beautiful stained glass-like color effect.
Since plastic is so light, add marbles, sea glass, or decorative stones to the vase to give the base some weight.
Heating the bottle will ensure that the folds don't unravel.
Make sure the folds on the bottle are regular.