Finding the right soil pH (acidity) is an important step in maintaining plant health. The appropriate soil pH value determines how efficiently plants absorb nutrients. In order to adjust the pH of the soil, you must determine what changes to make. If you need to increase the acidity or lower the pH, there are some common compounds you can add to get the soil pH to suit your needs. You can also raise the pH if you find the soil to be very acidic by adding lime or other alkaline materials. After properly evaluating the soil and adding the right materials, you will have a healthy and productive plant.
Step
Method 1 of 3: Evaluating Soil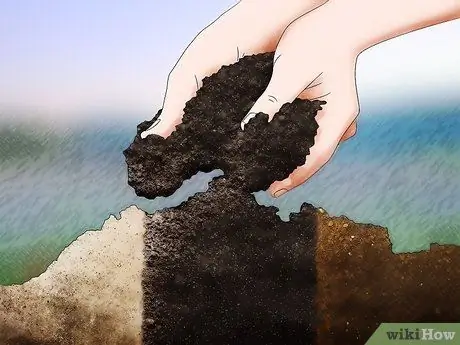 Step 1. Identify the soil type
Before testing the soil or adding any materials, you must determine what type of soil you have. Determine if the soil is lumpy, dry, loose or wet. This information will give you instructions on what changes to make. Therefore, you must know the type of soil in advance.
Soil that is easy to absorb water and loose will be easier to change. Conversely, soil that is dense and contains a lot of clay will be more difficult to change.
Determining the type of soil will help you figure out the best method for adding the material you need.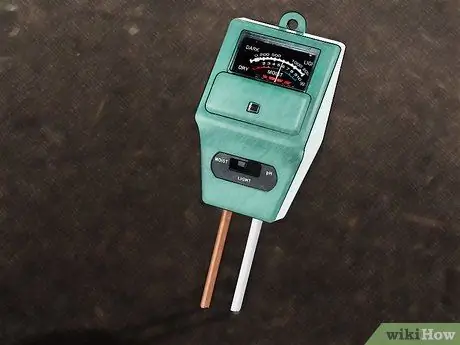 Step 2. Understand soil pH
To adjust soil pH, you must know what soil pH is. Soil pH values indicate how acidic or alkaline the soil is. Soil pH values are determined on a scale from 0 to 14, with 7 being a neutral pH that is neither acidic nor basic. If the pH value is more than 7 it means it is alkaline and a pH value less than 7 means it is acidic. Most plants like soil with a pH between 6 and 7.5 as do earthworms and microorganisms, which can help fertilize plants.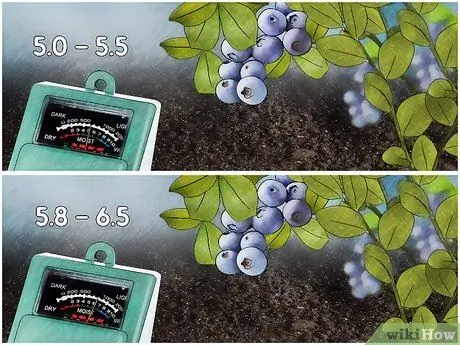 Step 3. Consider what crops to plant?
The type of plant to be planted determines what soil pH is needed. Many plants like more acidic soil, especially flowers and some fruits such as blueberries. Do your research for the recommended soil pH for the type of plant to be planted.
Azaleas, rhododendrons, blueberries and conifers prefer acidic soil (pH 5.0 to 5.5)
Vegetables, grasses and most houseplants like slightly acidic soil (pH 5.8 to 6.5)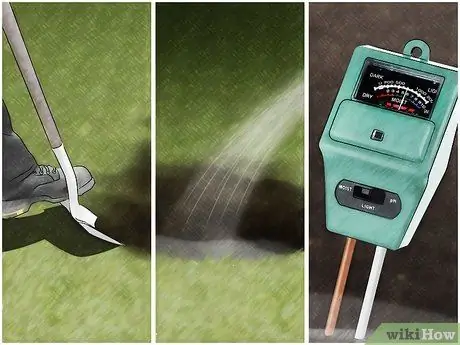 Step 4. Test the soil pH
Once you understand what soil pH is and what type of soil you're dealing with, the next step is to do some testing. You can buy commercial test kits at home and garden supply stores or send a soil sample to a lab that will test it for you. The easiest way to test soil pH is to dig a hole, fill it with water and plunge the test kit into the muddy water. However, sending a soil sample for professional testing will give you a more accurate indication of soil pH.
There are several homemade methods that will allow you to make your own pH test paper sheets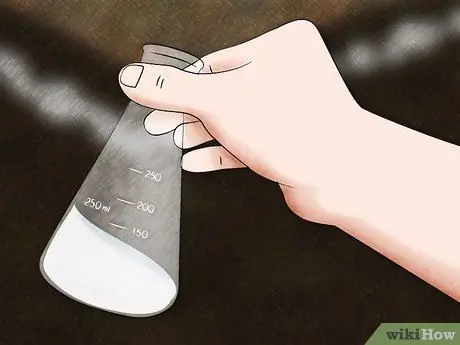 Step 5. Test the pH of the water
Test the water to determine how it affects the soil. Groundwater, which is mostly used for domestic and garden purposes, tends to be alkaline. However, rainwater tends to be more acidic. If you live in an area with a lot of rainfall, your soil may be slightly more acidic. If you water your garden and yard more with tap water, the soil may be more alkaline.
You can use a sheet of commercially available pH test paper or an electronic pH meter
Method 2 of 3: Raising pH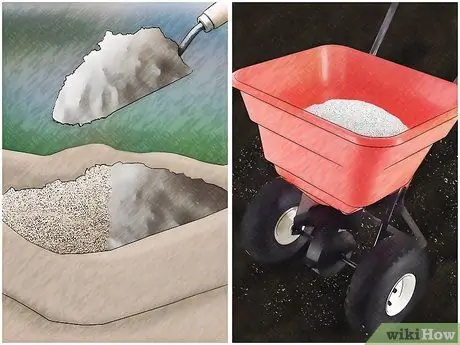 Step 1. Choose the lime material
If you have tested your soil and found it to be too acidic, you can increase the pH by adding an alkaline material. The most common material used to raise soil pH is a compound made from lime powder, which can be purchased at home and garden supply stores. Standard lime consists of 4 types: powder, crystal, granules and pellets. One of these compounds may be suitable for the soil, depending on the type of soil and the water content in the soil.
Lime powder is very fine and more easily absorbed by the soil. However, lime powder is more difficult to spread because it can clog the applicator.
Lime granules and pellets are easier to spread, but are not effective enough to change soil pH.
Crystallized lime should only be used in very acidic soils because it is more soluble in water and can raise soil pH quickly.
Some limestone sources contain micronutrients (micronutrients), such as dolomite, which is a mixture of calcium and magnesium carbonates. However, you should only use lime that contains dolomite if the soil lacks magnesium. Do not add magnesium to soils with a high magnesium content.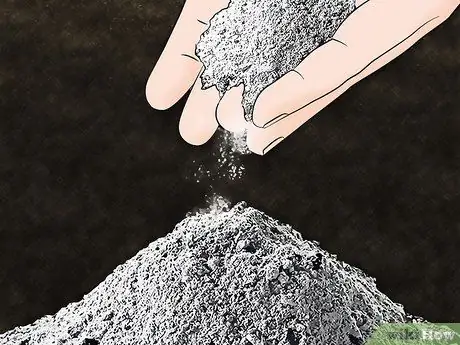 Step 2. Consider using wood ash
The ash produced by burning trees is also quite simple and can add micronutrients such as calcium, potassium, phosphate and boron to the soil. Wood ash is not as effective as lime, but over time it can drastically raise soil pH. For this reason, you should monitor the soil carefully when using wood ash.
Try not to get wood ash on plant roots or seedlings because it can cause damage.
Wood ash is perfect for sandy soils.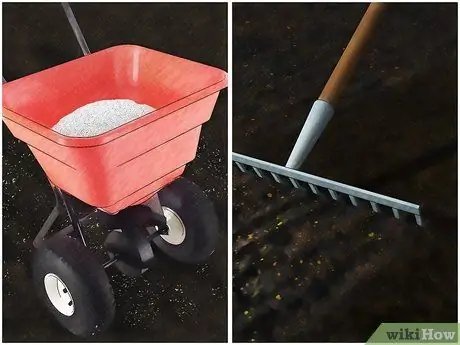 Step 3. Add the lime-containing material
For best results, you should hoe the soil and add lime material to the soil to mix thoroughly for two to three months before planting (usually towards the end of the year) so that the soil has had enough time to raise the pH. You must mix the lime material with the soil to the depth of the roots or about 18 cm from the surface.
You can also sprinkle lime by hand if the garden is not very large. Or, use a spreader to spread chalk material across the lawn.
You can also use a rake or plow to mix the lime material with the soil.
Since lime does not dissolve easily in water, plowing the soil before sowing the lime will maximize the effect.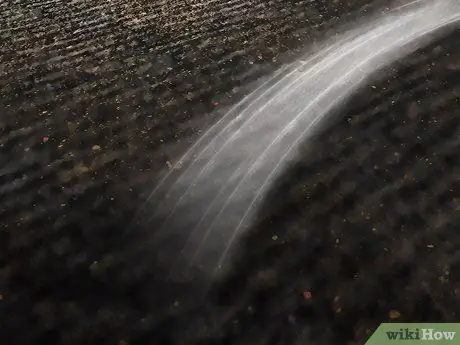 Step 4. Water the soil regularly
Lime does not make too much impact on dry soil. So, you have to water the soil regularly. The water activates the lime and helps it seep into the soil. Use a garden hose or sprayer to water the soil.
How often you need to water the soil will depend on the area of the soil and the water content in the soil. Too much watering can remove other minerals from the soil
Method 3 of 3: Lowering the pH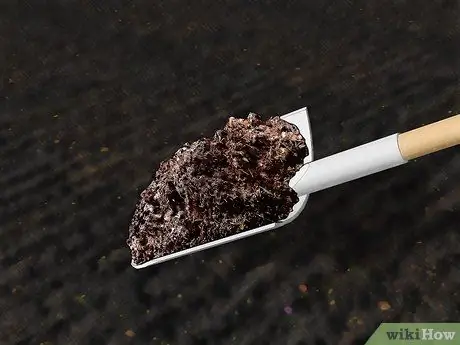 Step 1. Use organic materials
Over time, organic materials, such as spruce leaves, compost or manure, can lower the pH of the soil. However, the process can take years and can only be implemented if you have long-term gardening goals. This option is perfect if you want to garden organically.
Organic matter is also useful for improving soil drainage and aeration.
The amount of organic matter used and the time it takes to break it down to be absorbed by the soil are the reasons why the use of organic matter is more suitable for small gardens.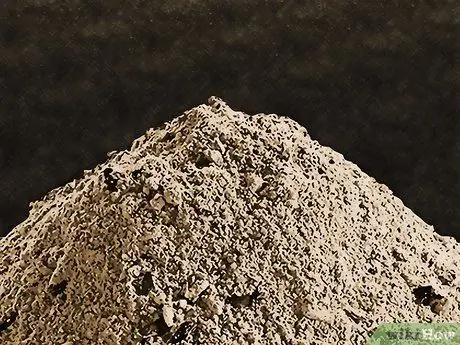 Step 2. Consider using sulfur
Another way to gradually increase soil acidity is to add sulfur. The effectiveness of sulfur depends on a number of factors, including humidity, temperature, and bacteria. These factors are unpredictable. Therefore, the ability of sulfur to lower soil pH can take several months.
You can buy sulfur at home and garden supply stores. It is best not to use powdered sulfur as it is too fine to acidify the soil.
The increased acidity is caused by biological reactions involving bacteria.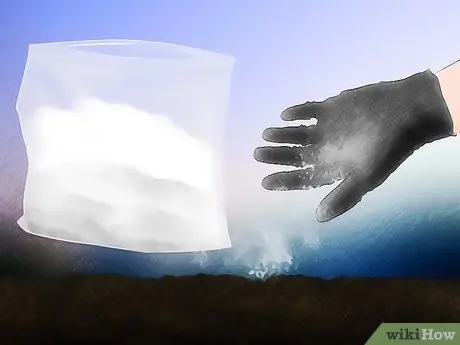 Step 3. Consider adding aluminum sulfate
These compounds can increase soil acidity rapidly due to chemical reactions involving aluminum. It is for this reason that many amateur gardeners and those who only deal with small-scale gardens prefer aluminum sulfate to organic compounds or pure sulfur. However, sulfur can change soil pH so rapidly that it is more difficult to control soil acidity.
You can buy aluminum sulfate at home and garden supply stores.
Because aluminum sulfate causes a chemical reaction in the soil, not a biological one, some farmers and gardeners dislike it. They prefer materials that produce acidity through biological reactions.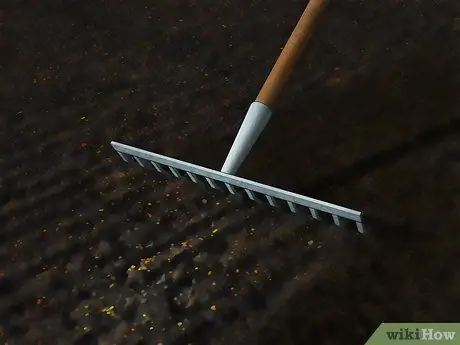 Step 4. Plow the soil before sprinkling the material
You must mix organic compounds, sulfur and aluminum sulfate into the soil for it to work effectively. Organic compounds may have to be sprinkled several times, depending on the pH of the soil. Make sure you do a pH test on the soil before repeating the sowing process.
Do not sprinkle sulfur or aluminum sulfate in excess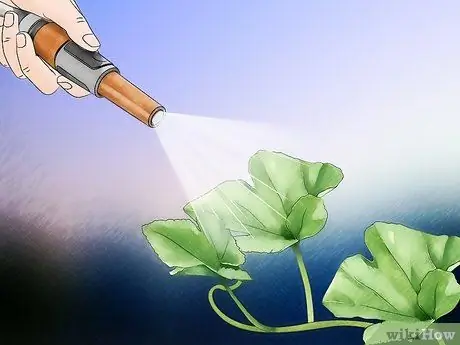 Step 5. Water the plant after the sowing process
If sulfur or aluminum sulfate gets on plant leaves, you'll need to clean them with a water hose. If you don't, the compound can burn the leaves and damage the plant. Watering also helps compounds seep into the soil.