Cravings for unhealthy food can happen to anyone. There are many factors that can cause it, from a bad day at work, bad habits, to malnutrition. This can be difficult to deal with. However, with a strong will and a few simple tricks, you can do it.
Step
Part 1 of 3: Changing Your Mindset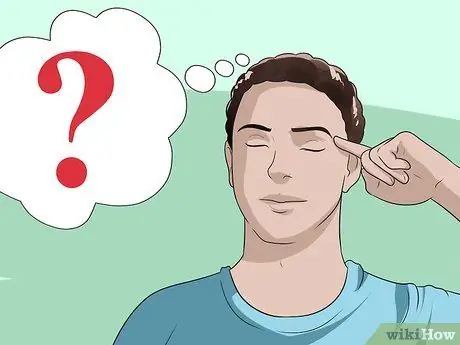 Step 1. Be aware
When craving a food, pause and observe your own thoughts and responses. Research has shown that pausing and recognizing your mental and physical state can eliminate cravings for food.
Stop and ask yourself: Why do I want it? What do I really feel? This method may not always work. However, in at least some cases, pausing to observe your mindset can lead to healthier decisions.
Taking a moment to make an inventory in your mind of what you've eaten that day can also help. Oftentimes, this can provoke your brain to feel satisfied instead of craving more food.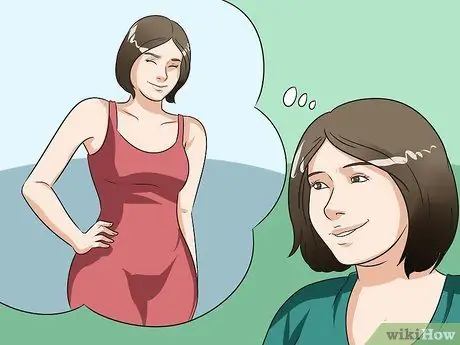 Step 2. Visualize positive rewards
Other psychological research has shown that imagining the expected behavior can help you get through it.
Pause for a moment and try to imagine, as vividly as possible, the rewards for making the right decision.
For example, imagine that you are 5 kg lighter, and how you would look and feel if you were eating a healthy diet consistently.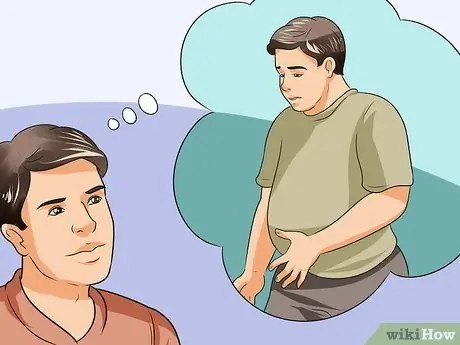 Step 3. Imagine the consequences
Similarly, some research suggests that visualizing the negative consequences of bad decisions can also help people make good decisions.
For example, imagine that you find yourself with diabetes, or imagine that you are 9 kg heavier.
This may seem outrageous. After all, a bowl of ice cream won't make you diabetic. However, exaggerating the dangers of unhealthy choices can make them seem less attractive.
Also remember that this is not a bad thing about you. Neither your body nor your appearance is the focus here. However, this thinking is more about clarifying the consequences of your decision. The goal is to help make good decisions, not feel bad about yourself.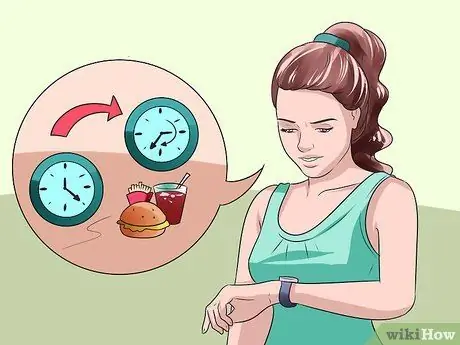 Step 4. Procrastinate, don't resist your urge to eat something
When you crave something unhealthy, don't say "no" to yourself. Instead, say, "maybe I'll eat it later."
Psychological research shows that often, deciding to put off eating something is enough to stop craving something. Possibly in the near future this desire will pass.
By saying "later" instead of "no," you are tricking your brain into making the right decision. You can say "no" when you no longer have the urge to eat something.
Part 2 of 3: Changing Habits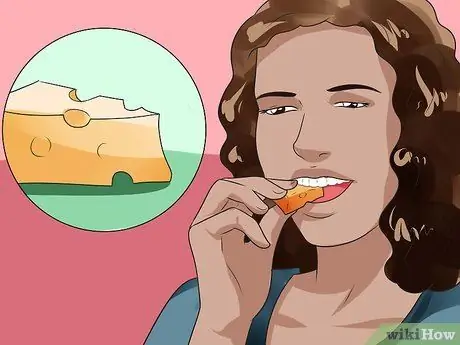 Step 1. Replace the desire to eat something
If you're really hungry, it's okay to eat! However, instead of eating cookies or potato chips, eat healthy snacks. It can be twice as effective if you can identify the desired food. Certain foods can indicate something that is lacking in your diet. As an example:
Craving chocolate can mean that you need magnesium. Instead of chocolate, try snacking on natural fruit, nuts, leafy greens, or a mineral/vitamin supplement.
Craving sugar or simple carbohydrates (like bread) can mean your body needs protein or complex carbohydrates for energy. Carbohydrates break down into sugars. Because it metabolizes quickly, sugar is not a good source of long-term energy. The best sources of energy are proteins and complex carbohydrates which break down more slowly. Good examples include brown or long-grain rice. Pasta or bread made from whole wheat flour is also a good choice. For protein, tree nuts, cheese, low-fat milk, nuts, or lean meats are good choices.
Cravings for fried foods can also indicate a need for good fats, such as Omega 3 fatty acids. Try eating more fish, or shopping for milk, cheese, or eggs that contain these oils.
Craving for salt can mean you need minerals like calcium, potassium, or iron. You may also need hydration or B vitamins. When craving salty foods, try drinking a glass of water. If this doesn't work, a banana and a little yogurt might work. If you are frequent, try taking vitamin B supplements.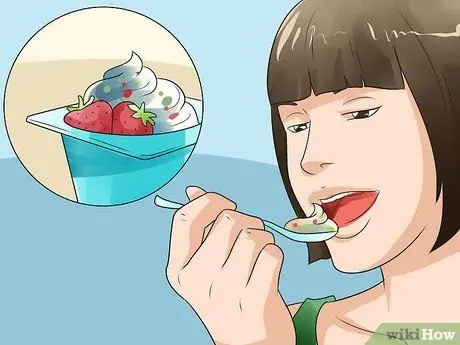 Step 2. Choose healthy snacks
When you snack, try to use healthy options that satisfy the same snacking craving. As an example:
For a salty crunch, try popcorn instead of potato chips. Fresh popcorn is best, but if you prefer microwave instant popcorn, choose a low-fat variety.
If you're craving sweets, try the trail mix with dried fruit and some choco chips. It can be a good source of complex carbohydrates and good fats. Or, eat a small piece of dark chocolate. Dark chocolate is lower in sugar and rich in healthy antioxidants.
If you're craving fries or onion rings, try edamame with a little salt, which is rich in fiber and protein. Or baked potatoes for fewer calories and more fiber.
If you're craving ice cream, try sorbet or frozen yogurt. These foods are still high in sugar, so don't eat too much of them. However, these options have much less fat – often fat-free.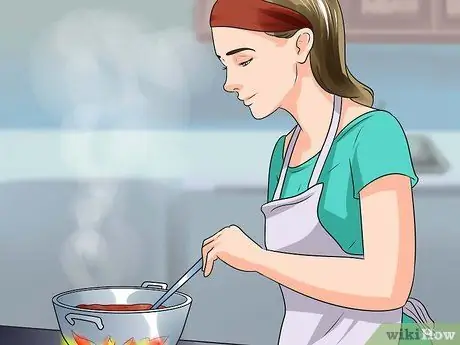 Step 3. Cook your own food
Restaurant food, especially fast food, is full of salt and other unhealthy ingredients. Making your own delicious and healthy meals will help you resist cravings for restaurant food.
Pack supplies when you go to work. When you have your own healthy meals, you are more resistant to the temptation to buy fast food through the drive-thru or eat the pizza your coworkers ordered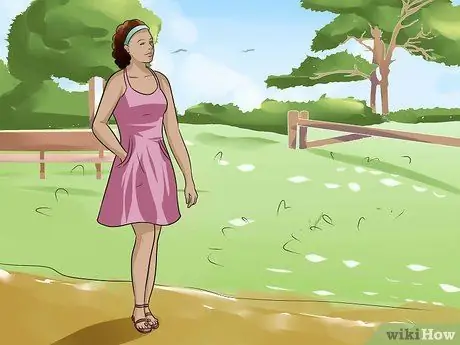 Step 4. Divert your mind
When you feel like you're craving something, try to occupy yourself with something else.
Ideally, you can make this a healthy activity, such as walking around the complex. However, you can also call a friend or work on a project around the house.
Cravings for food are often caused by boredom or fatigue. Keeping yourself busy can help avoid one of these.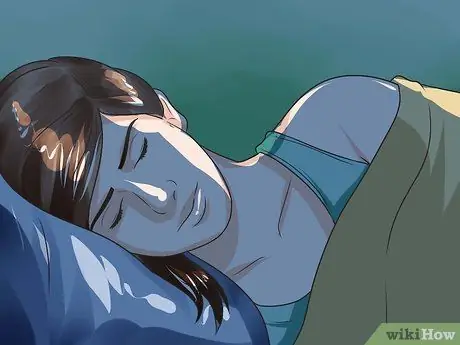 Step 5. Get enough sleep
Lack of sleep causes your body to need (and want) more calories to work. This has been linked to cravings for junk food. Getting a quality night's sleep should reduce cravings for unhealthy foods.
Likewise, lack of sleep can weaken your willpower, making holding back cravings more difficult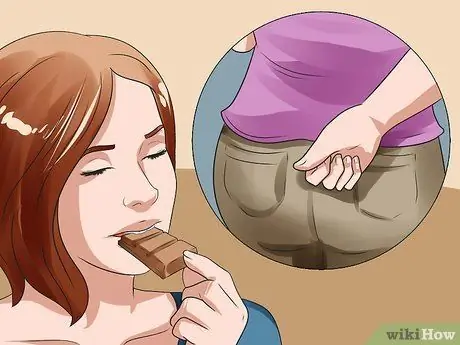 Step 6. Break daily habits
Psychological research shows that a lot of snacking is done unconsciously, as part of daily habits. Breaking this daily habit can help reduce food cravings.
If you're used to snacking while watching TV, you may start to crave a snack every time you watch TV. Try to be aware of everyday habits like this and stop them.
You can do this by changing the physical space. For example, temporarily move the TV to another room. This change will weaken the association between TV and snacking. You can move the TV back after breaking the habit.
Research also shows that snacking with your non-dominant hand means you'll eat less and weaken this habit. Therefore, when you give up and start snacking, try this method.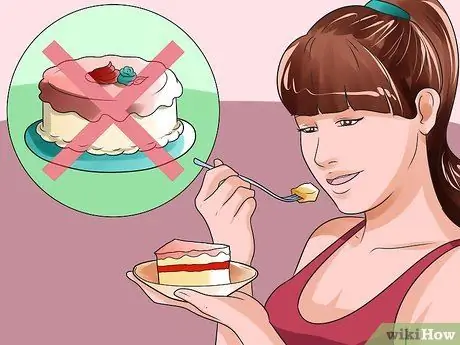 Step 7. Celebrate simply
Delicious but unhealthy food is part of many celebrations. Whether it's a birthday cake or pumpkin pie on holiday, fatty and sweet treats go hand in hand with good times. Try to eat less of these foods.
Not many people might turn down a slice of cake on their birthday. No problem, eat a piece! But remember, the pieces don't have to be big. You can take part in the celebration (and often satisfy a food craving) with just a small piece of cake
Part 3 of 3: Changing the Food-Related Atmosphere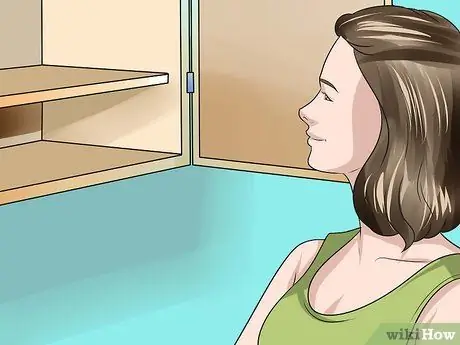 Step 1. Empty your closet
One surefire way to make sure you don't eat unhealthy foods at home is to not have them. If you are serious about keeping these foods out of your diet, get rid of them!
You cannot consume what is not there. If you eat at home and only have healthy ingredients to cook, that's what you will eat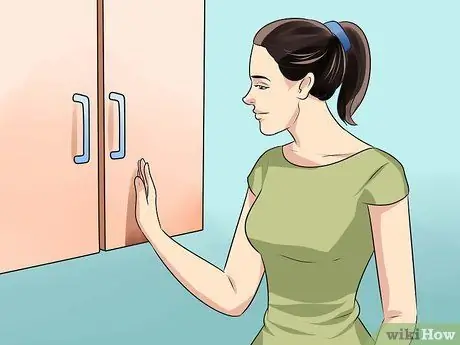 Step 2. Keep unhealthy foods out of your sight
As the old English saying goes, "out of sight, out of mind (the unseen is unthinkable)". If you mind getting rid of anything unhealthy, move it out of sight and out of reach.
Research shows that people eat candy in transparent containers such as glass jars rather than candy in opaque containers.
If you store potato chips at home, store them in a closed cupboard.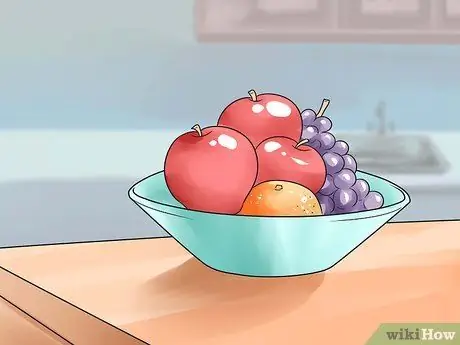 Step 3. Keep healthy foods within reach
The flip side of hiding junk food is making sure healthier food options are easily visible and accessible. This will increase the likelihood of consuming them instead of unhealthy foods.
For example, keep fruit on the kitchen table. If there are apples in plain sight, but potato chips are hidden, this makes you more likely to prefer fruit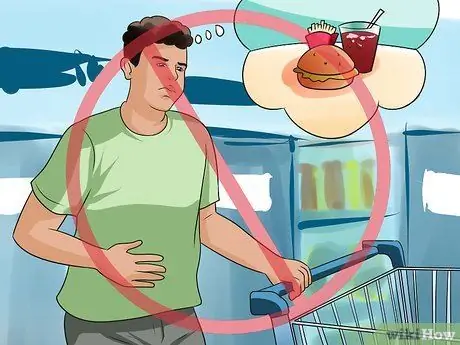 Step 4. Don't shop on an empty stomach
Research shows that when you go shopping with a hungry stomach, you're more likely to go shopping on your own. This often means unhealthy food.
Try eating a healthy snack before going shopping. This method will reduce the temptation to buy junk food arbitrarily.
Again, if you don't buy unhealthy foods, you won't eat them. Go shopping on a full stomach and make the right choice.
Tips
Don't beat yourself up for the occasional failure. Nobody is perfect, there is still tomorrow.
Brush your teeth early. This will help prevent you from eating unhealthy foods because your teeth are already clean and smell good. Not all foods match the menthol aroma/flavor in toothpaste or mouthwash.
Planning out what meals to eat during the week and shopping accordingly are good ways to make healthy eating easier.
Try healthy alternatives to unhealthy snacks: handful of salted/roasted almonds, granola bars, rice cakes, soy chips, fruit.
It's okay to get a little reward once in a while, just don't overdo it.
Try eating fruit that tastes like candy.
Drinking lots of water will help get rid of cravings. Instead of looking for potato chips, grab a glass and drink some water!
Tell someone about your problem. Chances are they will help you with the problem of eating unhealthy foods.
Frozen grapes taste a bit like candy.
Warning