Have you ever been in a situation that required quick thinking, but failed? Maybe you just want to feel smarter in your everyday interactions. Thinking quickly can provide benefits for personal life, career, and education. We all have different skills and talents, but if your brain is carefully trained, you will be able to maximize your ability to think and respond quickly.
Step
Method 1 of 4: Think Fast on the Spot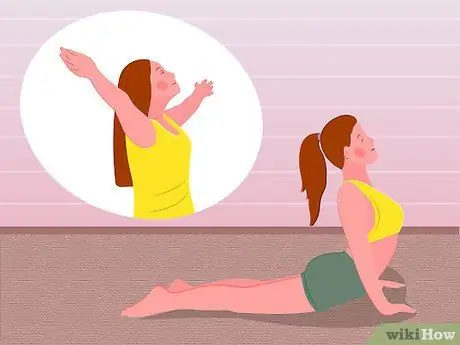 Step 1. Rest your mind
It seems easier said than done, especially when you need to give a quick answer on the spot. However, you can calm your mind by using the following techniques:
Take a deep breath. Thus, your heart rate will slow down and oxygen will move more quickly to the brain.
Repeat positive sentences to yourself. This sentence can be as simple as: "I can do this." If you frequently encounter situations that require quick thinking, you may need to practice this technique a few times. After a while, the phrases you've been practicing will come up right away when you need to think fast.
Tighten your muscles for a moment, then relax again. This will make it easier for you to concentrate. Choose muscles that no one else can see, such as chest or knee muscles. Do not let you show the other person that you are under pressure.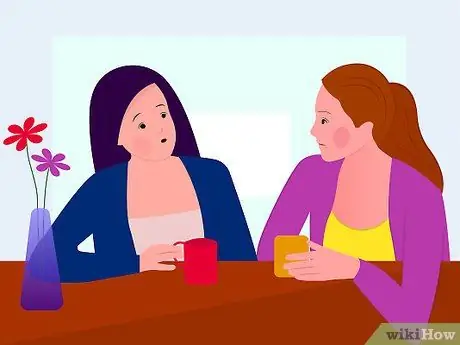 Step 2. Listen to the question carefully
Make sure that you listen carefully to the questions the other person is asking you. The trick is to look at the person directly and pay close attention to what he or she is asking. Keep away all distractions: put your phone away, turn off the television, and close your laptop.
Also pay attention to the body language of the questioner. When the questioner is asking, pay attention to his eyes, facial expressions, and body position. For example, if the person is making eye contact with you, smiling, and their body is facing you, these are all good signs that they are interested in what you have to say. However, you still need to remember that sometimes humans can misjudge facial expressions. Humans are also very skilled at hiding their real feelings behind facial expressions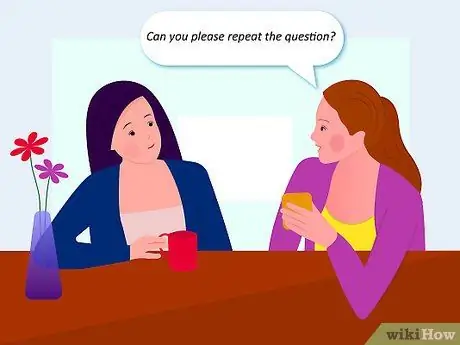 Step 3. Ask the person to repeat the question
If you don't understand a question, ask the person to repeat it. You need to fully understand what he is saying. This will give you time to think.
Say, for example, "Could you please repeat your question?"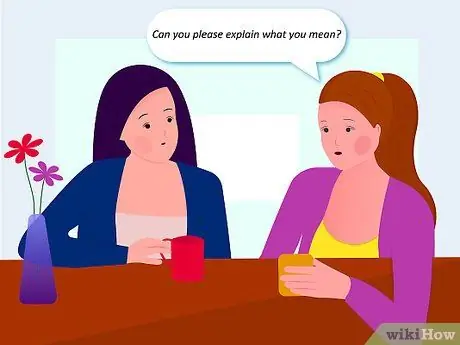 Step 4. Repeat the question
You can also repeat the question to yourself to make it easier to understand. By telling yourself this, it will be easier for you to understand the question and faster to find an answer.
Don't be shy about asking clarifying questions. For example, if the question the other person is asking isn't clear or uses words you're not familiar with, don't be shy about asking for clarification. Say: "Could you please explain what _______ means?" Or, "I still don't understand. Could you please change the form of your question?"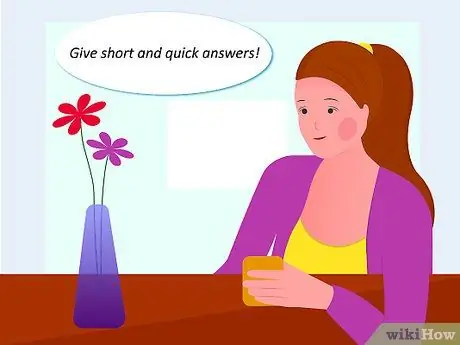 Step 5. Keep the conversation from straying into other things
By focusing on one thing, and one supporting piece of information at a time, it will be easier for you to answer quickly. Avoid dwelling on too many unnecessary details. If the other person wants to know more, he or she will ask you questions. Meanwhile, you will show that you are capable of thinking and providing information quickly.
For example, if the other person asks, "How long have you worked in sales?" Your answer should be quick and unequivocal. Answer: "About eight years." You do not need to answer in detail about where you worked during those eight years, unless asked by the questioner
Method 2 of 4: Prepare for Quick Thinking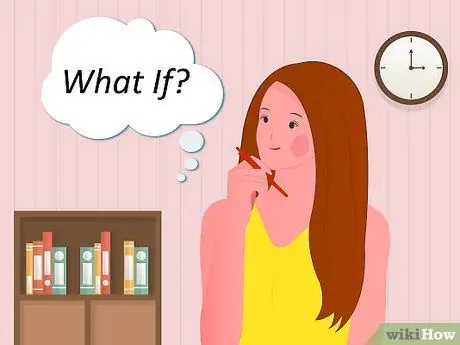 Step 1. Prepare a "what if
.. . Chances are, people at work, school, or your other responsibilities will ask you something from time to time. When you're not busy, take some time to think about what kind of situations require quick thinking. and develop a plan to respond to those situations.
For example, your teacher might ask you something related to a class lesson. For example: "What is the name of the main character in this story?" or, "What did you think of the book?" Consider questions your teacher might ask and prepare answers ahead of time so you don't have to wait to answer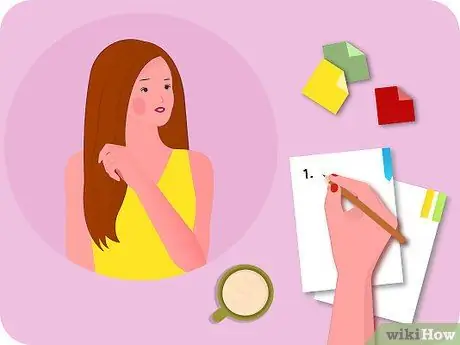 Step 2. Practice writing and speaking clearly
Clear communication will help you share information with others quickly and avoid misunderstandings.
Avoid filler sounds like "uh" or "um".
Use nonverbal cues such as eye contact and well-placed pauses.
Use correct grammar.
Consider the formality of the situation you are in and determine how to respond appropriately.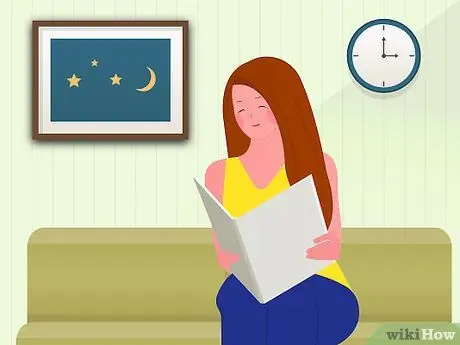 Step 3. Make sure you have enough information
Know the details and background information on the various projects you've worked on so you won't be surprised. Gather experience in your field so that you can draw the right conclusions quickly.
For example, if you are a nurse working with mental patients, you could learn about nursing interventions for mentally ill patients. Thus, you will have a faster response time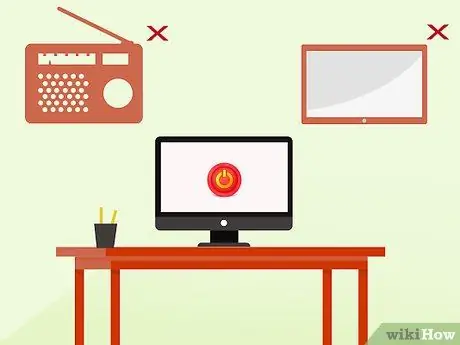 Step 4. Turn off electronics and other distractions
If you suspect that the situation you're about to face requires quick thinking, eliminate distractions that might distract from the task you need to do.
Reduce unnecessary noise, such as radio, television, music playing through headphones.
Log out of your social media accounts and close unnecessary tabs in internet browsers.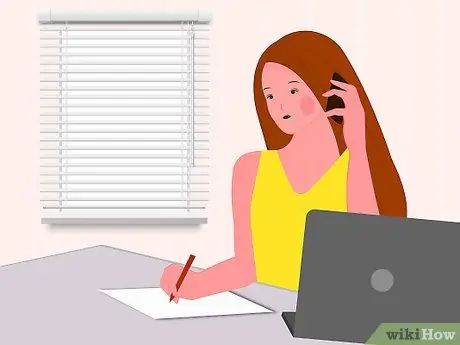 Step 5. Avoid doing multiple things at once (multitasking)
If you concentrate on one task at a time, it will be easier for you to focus your mind and answer questions or problems quickly. Keep your mind focused on one thing at a time, even when you're busy.
For example, if you are dealing with a line of customers waiting for your services and suddenly the phone at your desk rings, you need to set your focus on one thing. For example, you can set your focus on the customer you are serving and have someone else pick up the phone. Or, if you have a lot of work to do, do one at a time. Complete one task at a time, then work on another
Method 3 of 4: Developing Quick Thinking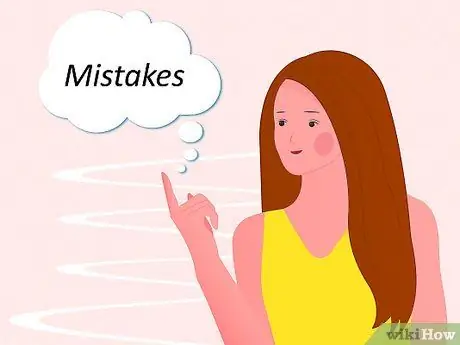 Step 1. Cultivate a positive mindset in yourself
Research shows that you can improve mental processes by learning from mistakes. Believe that you can think fast. Thus, you will really think fast! Take the time to pay attention to the things you are successful at. More importantly, watch your mistakes. View your mistakes as a necessary step to gain experience.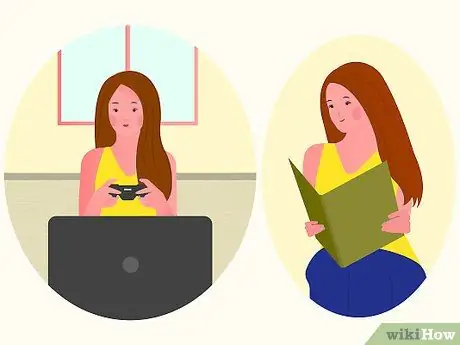 Step 2. Engage in activities that require you to think fast
Your brain is a trainable muscle. In addition, by participating in activities that require you to think quickly, you will also improve your feelings. You will feel happier and more creative while exercising your brain.
Try reading games. Read the article or book chapter as quickly as possible, then spend 20 seconds concluding the article or book chapter.
Repeat the alphabetical list. For each letter, say one name or word. Do it as quickly as possible, or try to give a certain number of names/words for each letter.
Play a game that uses a time limit.
Try an online game or app that contains brain-training activities.
Quickly list things you've recently done or seen (can be cars, books, movies, etc.)
Play improv games with your friends or coworkers.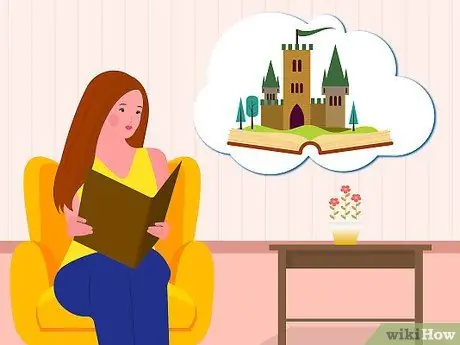 Step 3. Use all your senses
The more senses you use, the more parts of the brain that will be stimulated to produce the information you want to know quickly. Associate certain colors, scents, or physical sensations with words or concepts.
For example, if you are reading a newspaper, you may find it easier to remember the information in the newspaper article if you pay attention to the sensory details that you experience. One of them is the way the journalist writes a story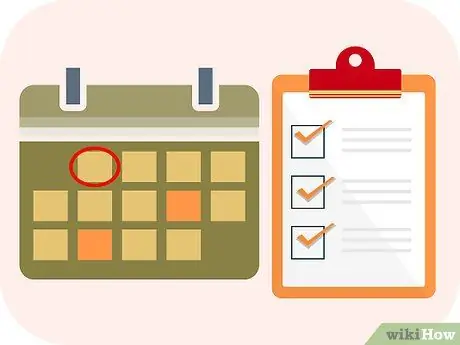 Step 4. Prioritize the tasks you give your brain
Use a calendar to keep track of all the events you have to deal with so you don't have to waste brain space on information that would otherwise be easy to record elsewhere.
Write down all appointments you have, billing dates, or things you need to do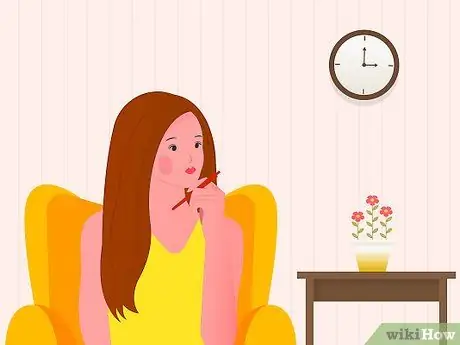 Step 5. Voice the information you really want to know
By voicing information you really know or writing it down on paper, you will rebuild the neural pathways in your brain that lead to that information. Voice important information to make it easier to remember quickly.
For example, voice out the date of an important presentation or the names of your new classmates
Method 4 of 4: Maintaining Brain Health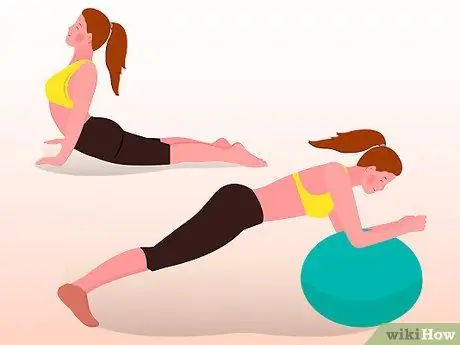 Step 1. Exercise regularly
Research shows that regular exercise increases the number of blood cells that carry oxygen to your brain. Exercising can also lower blood pressure and help you deal with stress.
When you have to face a stressful situation, go for a walk. The combination of walking and changing your surroundings will help your brain refocus and stimulate faster thinking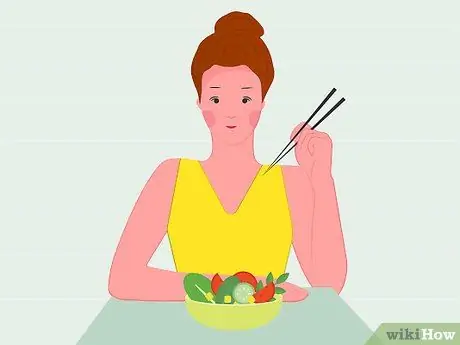 Step 2. Eat a healthy diet
The brain needs a lot of energy to function normally. You need to eat foods that stimulate a clear mind. Some foods are better for your brain while other foods may lead to brain fog.
Eat foods like fortified cereals, whole grains, salmon, flaxseed, blueberries, turmeric, and leafy green vegetables to keep your brain healthy.
Cut back on unhealthy saturated fats and cholesterol from animal sources, or partially hydrogenated vegetable oils.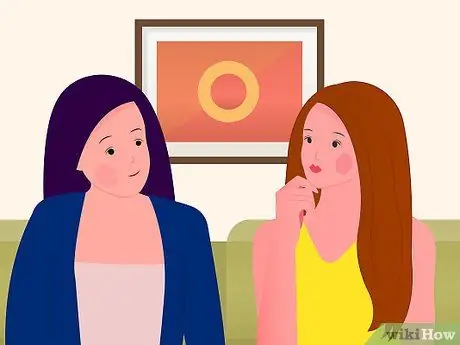 Step 3. Take care of your mental health
People who have problems with anxiety or depression tend to score lower on cognitive tests. If you think you may be depressed or anxious, talk to a friend, seek counseling, or see a doctor.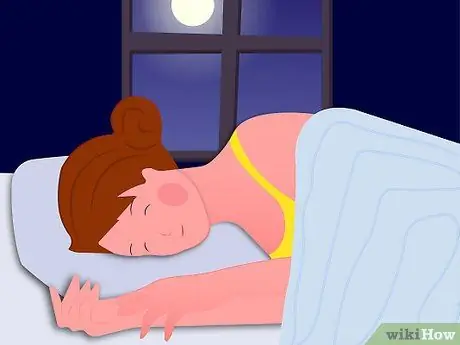 Step 4. Get enough sleep
Lack of sleep and fatigue can also lead to poor scores on cognitive tests. Young adults and adults need about seven to nine hours of sleep to stay healthy. Your brain won't work properly when you're tired.
Tips
You can also read books, which will help your imagination and creativity come alive.
If you have a smartphone, you can download an app specially made for training the brain. Free ones for example: Lumosity, Brain Age Game, Clockwork Brain, Memory Trainer, etc.
Spend time on something that interests you or is meaningful to you. This will make it easier for you to remember the information. Take classes/courses that you like.
Avoid overwork or overstress. Take a break from time to time.
All these changes may not happen quickly. Learning is a process.